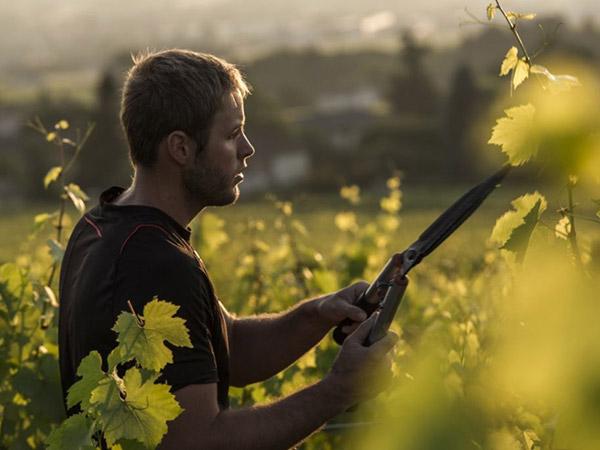 Bret Brothers
Burgundy is in the blood of Jean-Philippe and Jean-Guillaume Bret, whose family have owned vineyards in the Mâcon for generations. However, these previous generations opted to sell their fruit to local cooperatives, rather than make wines for themselves. The Bret Brothers broke this tradition in 2000 when they took over the vines and established 'Domaine de la Soufrandière'. 

From day one, Jean-Philippe and Jean-Guillaume set out to make wines that started in their vines. They converted first to organic growing, and then biodynamics; putting focus solely on the natural terroir of Pouilly-Vinzelles, Mâcon-Vinzelles, Saint-Véran and Pouilly-Fuissé.

In 2001, they set up Bret Brothers, the negociant side of Domaine de la Soufrandière. Here they buy top-quality, organically farmed grapes from 40+-year-old vines in small plots in the best sites in the Mâcon. They make these exceptional wines with the same level of care and attention to detail as their Domaine bottlings; investing time into the growers and helping craft the next generation in their region. These are exciting, expressive wines made by dedicated winemakers who perfectly bridge the gap between 'modern' and 'classic' Burgundian styles.