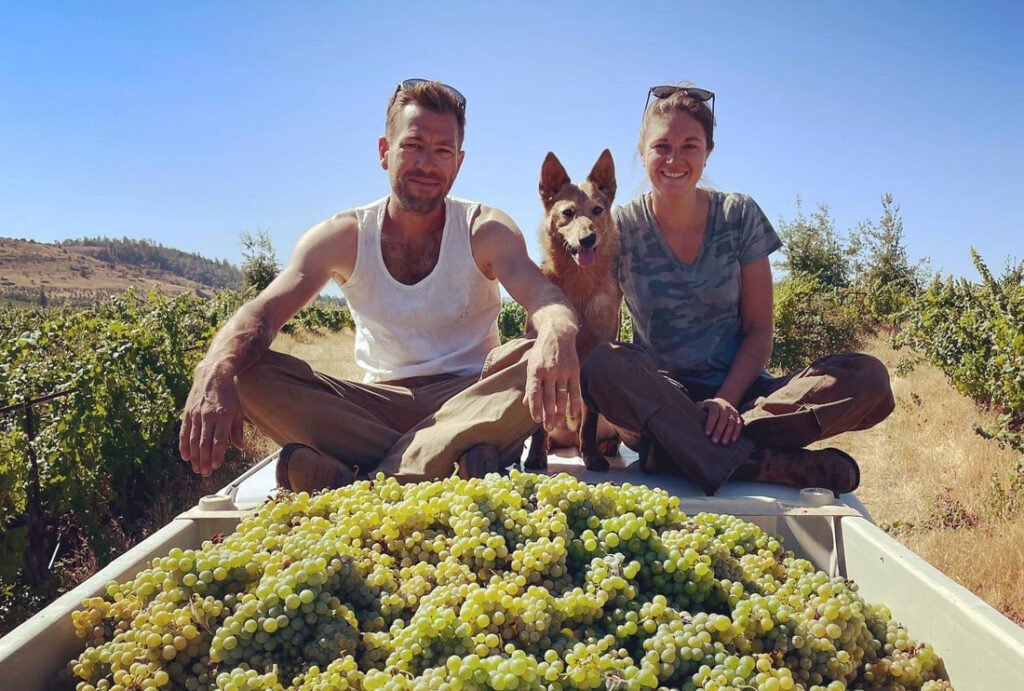 Wine Club Event
At the Table with Frenchtown Farms
21 June 2023
£20.00
Take a trip to sun-soaked California – via Peckham - through our upcoming tasting with the uber-talented Frenchtown Farms.

For just £20 a ticket, you get 3 delicious wines, abundant nibbles, and the chance to explore these brilliant bottles with the winemakers themselves.

Aaron and Cara Mockrish are living the ultimate farming dream in Frenchtown, a small rural community in North Yuba northeast of San Francisco. Their winemaking is driven by the natural ebb and flow of the seasons:

"Our goal is to put our efforts, earth, wind and rain, emotional highs and lows, and all our love into every vine and every bottle".

These are deeply personal wines, made by two very inspiring people – we can't wait to share their story with you.

Tickets are limited, so snap yours up now and don't miss out.
TIME

21st June 2023
7pm onwards...

ADDRESS
The Sourcing Table
184 Bellenden Road
London
SE15 4BW

THE WINES
Pearl Thief, 2020
Cecelia, 2020
Cotillion, 2020
Cheese, charcuterie, and other nibbles to be served throughout.