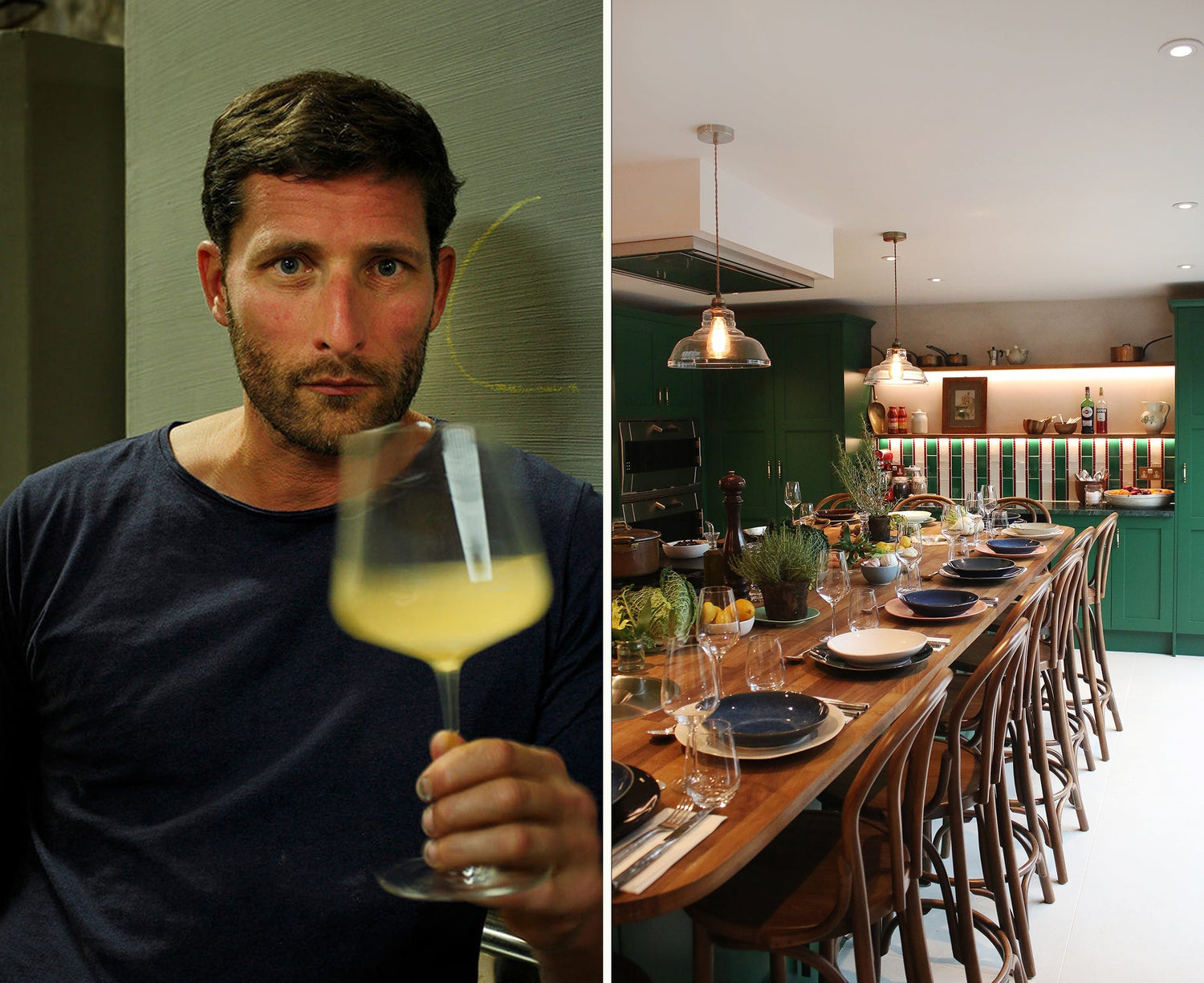 Wine Club Event
At the Dinner Table with Terroir al Limit
27 March 2023
£190.00
Join us for dinner with legendary winemaker Dominik Huber of Terroir al Limit, at Enrica Rocca in Notting Hill. Enrica Rocca is a cookery school by day, and an exclusive Notting Hill supper club by night. We have been big fans of their generous, Venetian-inspired cookery for many years, and can't wait to welcome you to an intimate dining experience around the Enrica Rocca kitchen table.
Terroir al Limit was originally the joint project of Dominik and Eben Sadie. When Eben moved back to South Africa, Dominik took over the reins and continues to drive the project to great heights. Today, Terroir al Limit crafts textured whites and sensational reds that Luis Gutierrez (The Wine Advocate) has even likened to Rhone's iconic Chateau Rayas. Yet despite this comparison, to us, these wines are peerless. They are entirely unique to the terroir of Priorat, offering a snapshot into this incredible Spanish region and the potential of its vines.
Let the Rocca sisters cook you a four-course Italian feast, right in front of your dinner plate, whilst Dominik guides you through seven of his sensational Priorats that have become some of Spain's most sought-after wines. With both the Rocca sisters and Dominik sharing a deep love of food, wine and sustainability, this is sure to be a collaboration of epic proportions.

Tickets are extremely limited, and all wines, food, water and service are included in the price. You will be contacted nearer the time to confirm any dietary requirements. A vegetarian and vegan option will also be available.

We look forward to seeing you there.

TIME

27th March 2023
7pm - 10pm
ADDRESS

Enrica Rocca
227 Ladbroke Grove
Notting Hill, London
W10 6HG

(Near Portabello Market)
THE MENU

Crispy Cod with a Saffron Sauce
Radicchio and Sausage Risotto
Lamb Shoulder, Olives, Red Wine and Jerusalem Artichoke Puree

A selection of Cheese, Nuts and Grapes
THE WINES
Terroir al Limit, 'Historic' White 2021
Terroir al Limit, 'Terra de Cuques' White 2021
Terroir al Limit, 'Pedra de Guix' White 2019
Terroir al Limit, 'Historic' Red 2021
Terroir al Limit, 'Terra de Cuques' Red 2019
Terroir al Limit, 'Dits del Terra' Red 2019
Terroir al Limit, 'Les Tosses' Red 2018
Both menu and wine list are subject to change due to availability.