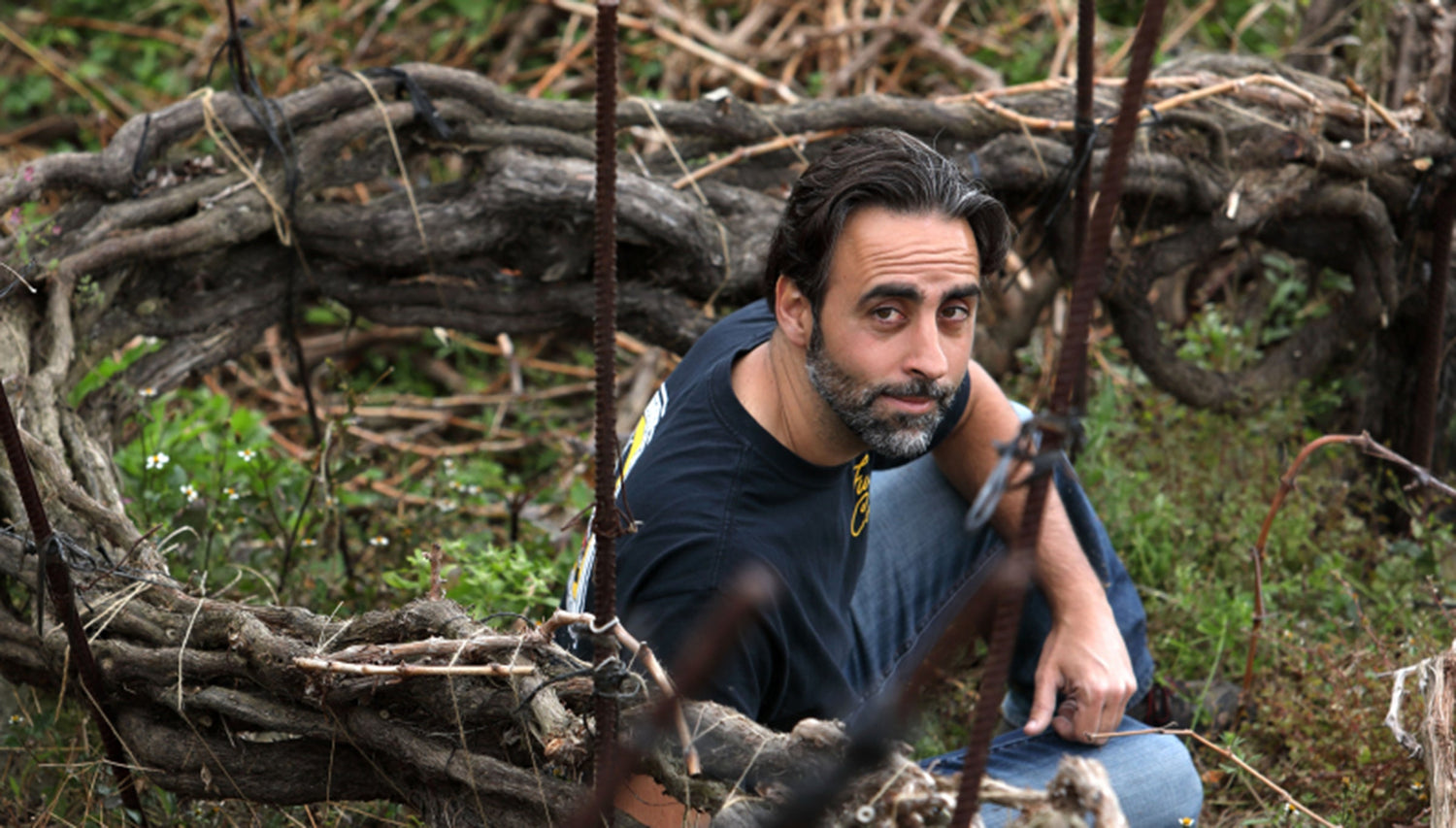 Wine Club Event
At the Dinner Table with Tamerán and Suertes del Marques
22 February 2023
£180.00
Enjoy a one-of-a-kind dining experience, at Quo Vadis Soho, exploring the critically acclaimed wines of Suertes del Marques' and Tamerán (including an exclusive preview of their highly anticipated new vintage), hosted by their endlessly charming winemaker Jonatan Garcia.
Jonatan is at the forefront of the winemaking revolution in The Canary Islands, and Spain in general. His Tenerife winery Suertes del Marques has firmly established itself as one of Spain's most exciting fine wine producers, and his secondary project Tameran on Gran Canaria (run with Man City legend and Gran Canaria native David Silva) has been a runaway success. Tameran's first vintage (2020) was a blockbuster hit, and we will be showing an exclusive preview of the hotly anticipated 2021's at this dinner.

Join us for dinner with the winemaker behind these exemplary wineries. Hear the story behind the bottles, and enjoy a 3-course meal alongside 8 critically acclaimed wines. Jonatan is one of the most charming winemakers we've had the pleasure to meet, and we can't wait to welcome you to an unforgettable evening.

Tickets are extremely limited, and all wines, food, water and service are included in the price. You will be contacted nearer the time to confirm any dietary requirements. A vegetarian and vegan option will also be available.

We look forward to seeing you there.

TIME
22nd February 2023
7pm - 10pm
ADDRESS
Quo Vadis
26-29 Dean Street
London
W1D 3LL
THE MENU

Pear, hazelnut & comté salad

Roast leg of lamb, seasonal greens, gratin dauphinoise

A selection of British cheeses
THE WINES
Tamerán, Marmajelo, 2021
Tamerán, Malvasia, 2021
Tamerán, Baboso Blanco, 2021
Suertes del Marques, Trenzado, 2021
Suertes del Marques, Vidonia, 2021
Suertes del Marques, 7 Fuentes, 2019
Suertes del Marques, Esquilon, 2019
Both menu and wine list are subject to change due to availability