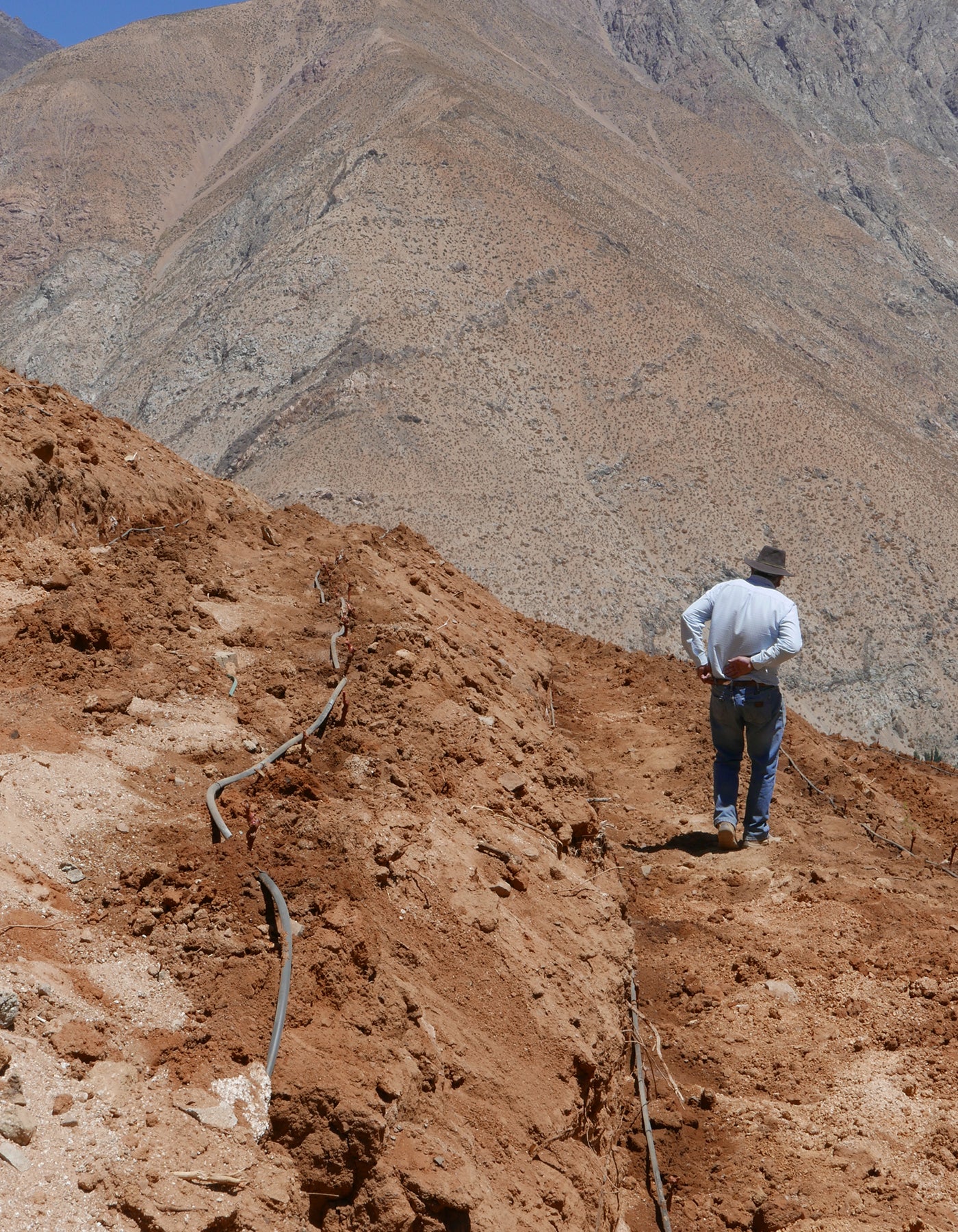 Vinedos de Alcohuaz
Viñedos de Alcohuaz is located in the Elqui Valley, a corridor between the cool Pacific of northern Chile and the Andean mountains in the east of the country. Alchohuaz is a small village at the top of the valley, where altitudes can reach 2200 metres. From the start, proprietors Alvaro and his son Patricio realised they needed some local expertise and brought in Juan Luis Huerta and his wife Helia Rojas – 'the most knowledgeable couple in northern Chile'. The next partner in this highly ambitious project is Chile's most experienced artisan winemaker, Marcelo Retamal.
Reta has worked with over 350 vineyard sites in Chile and was hugely excited about the potential of this unique site with granitic and volcanic soils, extreme day and night temperatures and very little rainfall.
Their range of wines comprise Syrah, Garnacha, Malbec and Petit Verdot often aged in concrete eggs, as well as three stunning single vineyard wines. On tasting, the strength of the terroir is apparent in the spicy mineral characters and fresh vibrant acidity that underlines all of them. These are unique wines from a unique place - true mountain wines.