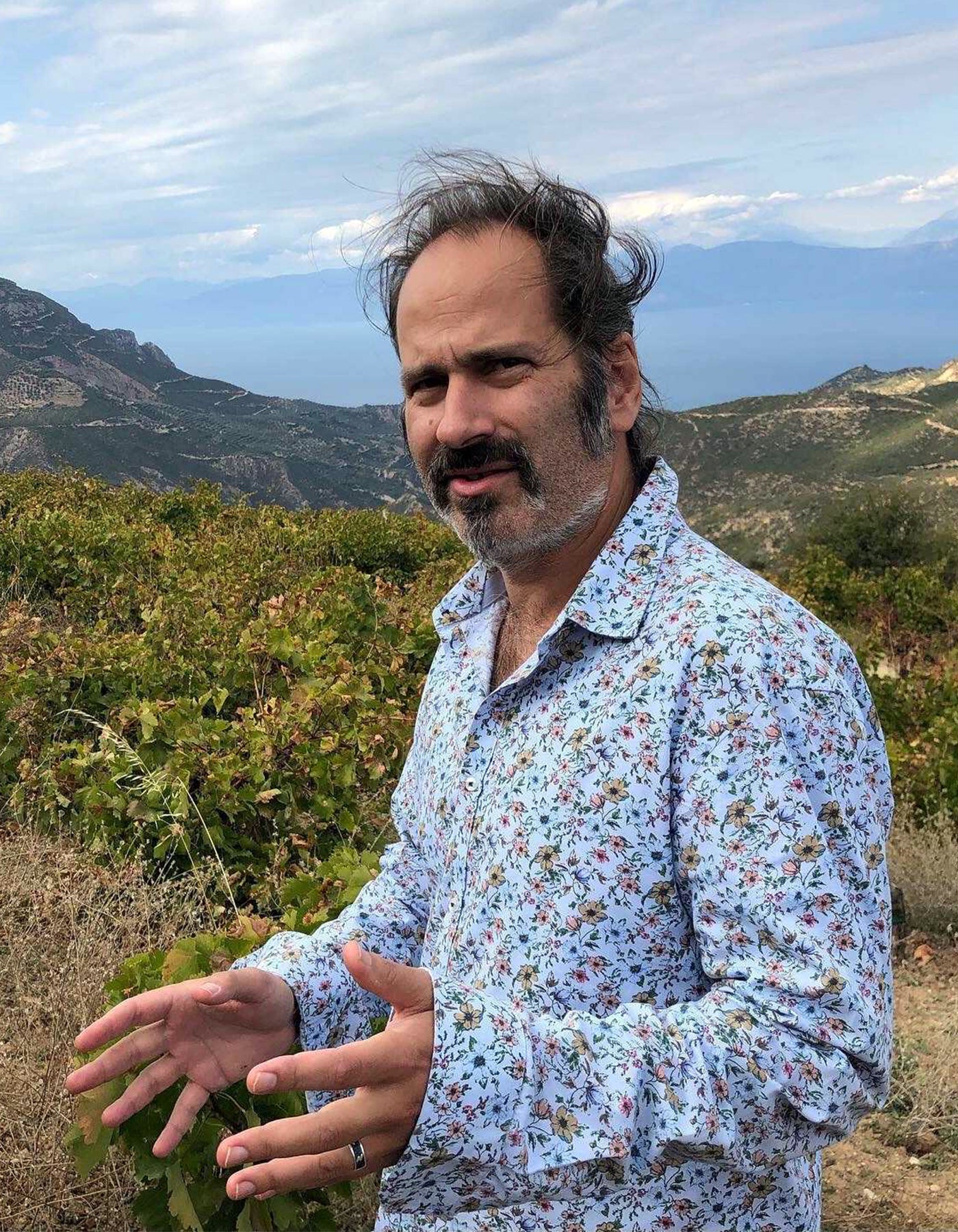 Tetramythos
Tetramythos vineyards overlook the Gulf of Corinth in northern Peloponnese. In 150 AD the geographer Pausanias referred to the local villages as ideal for the cultivation of grapes proving the region's serious vinous history.
The beautifully wild vines are planted in a variety of different soils at altitudes between 650 to 1050 metres. These are true cool-climate vineyards mostly north facing on the slopes of Mount Aroania, where breezes from the Gulf of Corinth help produce fresh and balanced grapes.
The winery is owned by brothers Aristides and Stathis Spanos, together with the highly talented winemaker Panagiotis Papagiannopoulos. Today they farm organically, focusing on the native varieties of Roditis, Mavro Kalavrytino (the ski resort of Kalavryta is just up the road), Agiorgitiko and Malagousia. The Natur range is all made very naturally with a small dose of sulphur.