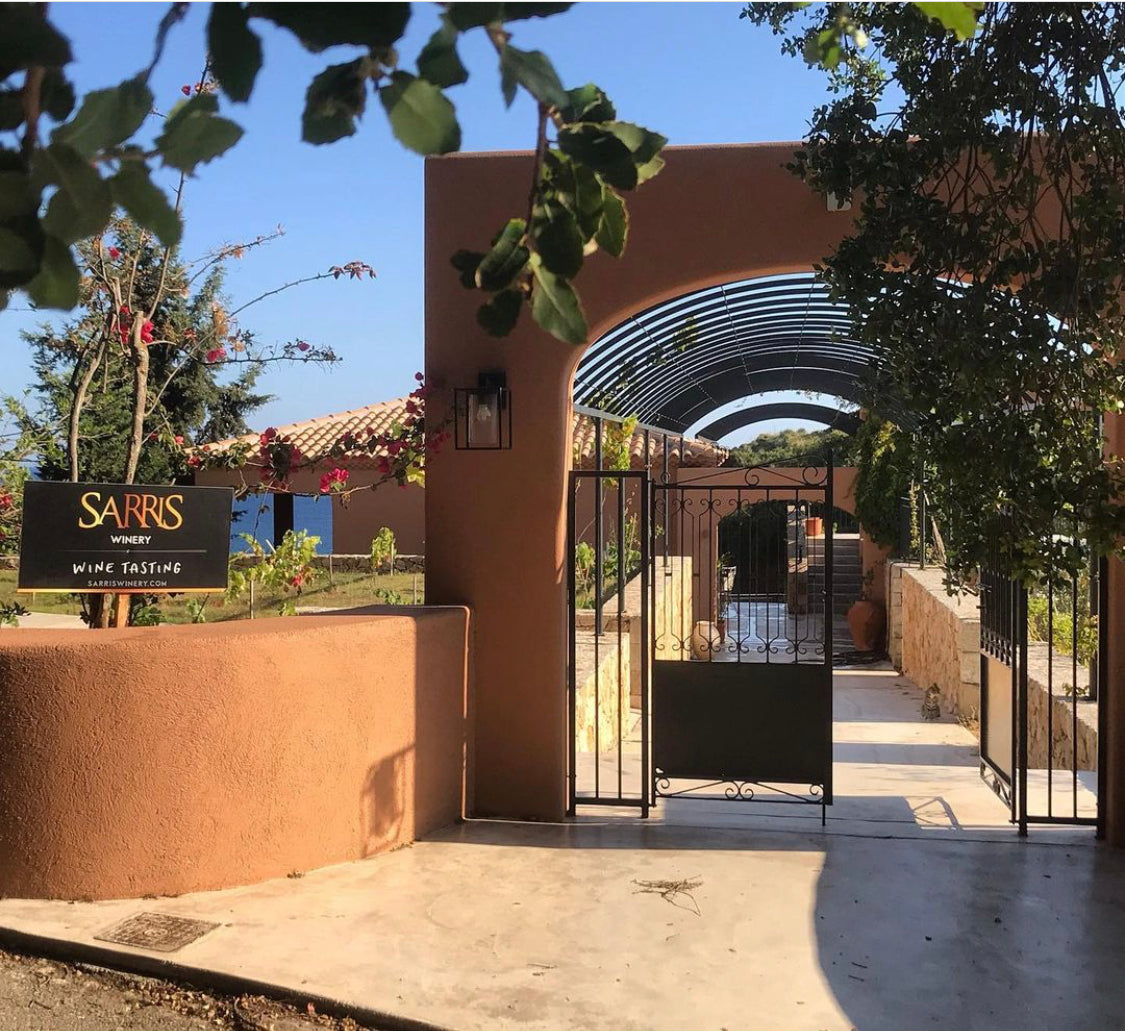 Sarris Winery
Grape growing and winemaking is deeply embedded in Greek history, but it's only in the last 20 years that a new generation of winemakers has been reviving Greece's native varieties.
Panos Sarris worked in restaurants in Athens before returning to Kefalonia to set up his own place. As his interest in wine grew, he studied and travelled, became a Master Sommelier in 2008, and made his first wine in 2012.
Sarris Winery is located in the south-west part of Kefalonia. He farms just over two acres of Robola, a white grape that is native to the island, where it thrives on the poor stony limestone soils. Panos works with 60 year old, ungrafted vineyards in Panochori, which he inherited from his wife's family, and younger plantings in Fagias. This is in an area of picturesque villages, olive and orange groves, as well as vineyards in terraces below a forest of black pine. The well drained terraces on the steep slopes of Mount Enos receive intense sunshine throughout the year, but are cooled by sea breezes and the forest above. The combination of altitude and sea breezes give wines that are aromatic, fresh and mineral with an underlying Mediterranean character.