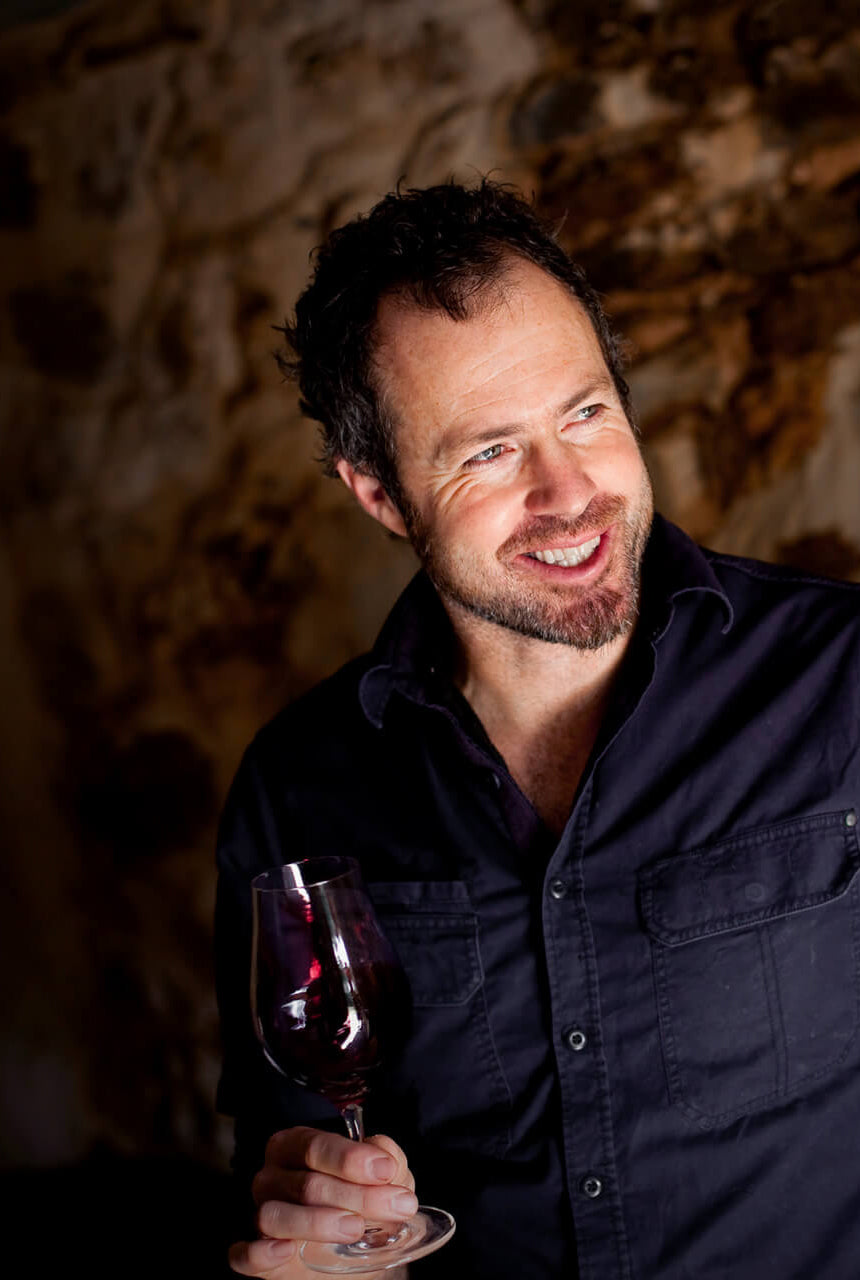 Ruggabellus
Winemaker Abel Gibson moved to Barossa when he was two years old. His father had once been a viticulturalist for Penfolds, so his family connection to Australian wine had always run deep. Yet it took extensive travelling across the world to really cement Barossa in his mind, as home:
"I realised that I missed the things that I had grown up with here. The colour tones, the eucalyptus, the colour of the grass, the rocks in the summer… It's something that is unique to here, quite mystical and enduring…"
After periods working for some of the Barossa's top names, including Penfolds, Rockford and Charles Mention, he and his wife Emma bought 2 hectares of vines in Flaxman Valley and began their own project. His own style is still distinctly Barossa but steers clear of the over-oaked, heavy styles that had become commonplace. Instead, they aim to pick a little earlier to preserve acidity in the fruit, making their final wines bold, but balanced, and without a lick of new oak used. 
"It's so warm here, so it seemed natural to pick the grapes a little bit earlier and make wines that are succulent and freshen you up. These lighter, more aromatic wines work really well at the dinner table. I think that's where wine should be drunk. With friends, with food, in Australia and all over the world."
Winemaker quotes courtesy of younggunofwine.com