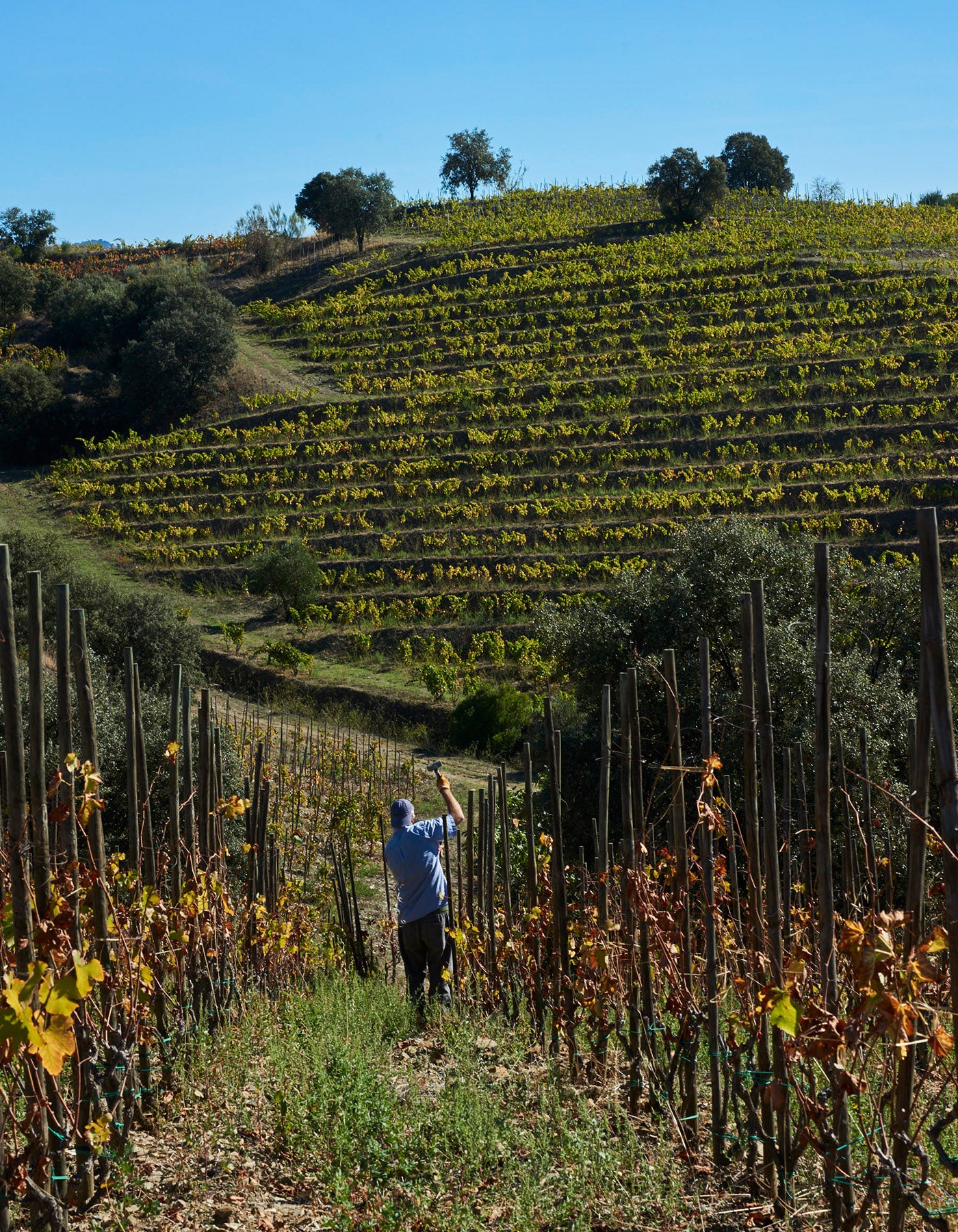 Priorat, Spain
For decades it was a sleepy forgotten region that didn't figure in the world of modern, fine winemaking. It wasn't until the 1980s that Priorat captured the hearts and imagination of a group of young producers and wine lovers, excited by the potential of its raw landscape and a treasure trove of old vines.
The region is famed for its steeply sloped vineyards, unique slate soils, and baking summers. These difficult conditions place heavy demands on producers, attracting a particular set of winemakers, characterised by an adventurous spirit, genuine passion, and a deep connection to nature.
Despite the region's harsh environment, or possibly because of it, the wines of Priorat are world-class. We are extremely fortunate to work with producers who have long been at the forefront of innovation in the region, including Clos i Terrasses, Terroir al Límit, and Familia Nin-Ortiz, whose wines capture the complexity and fierce beauty of the region.