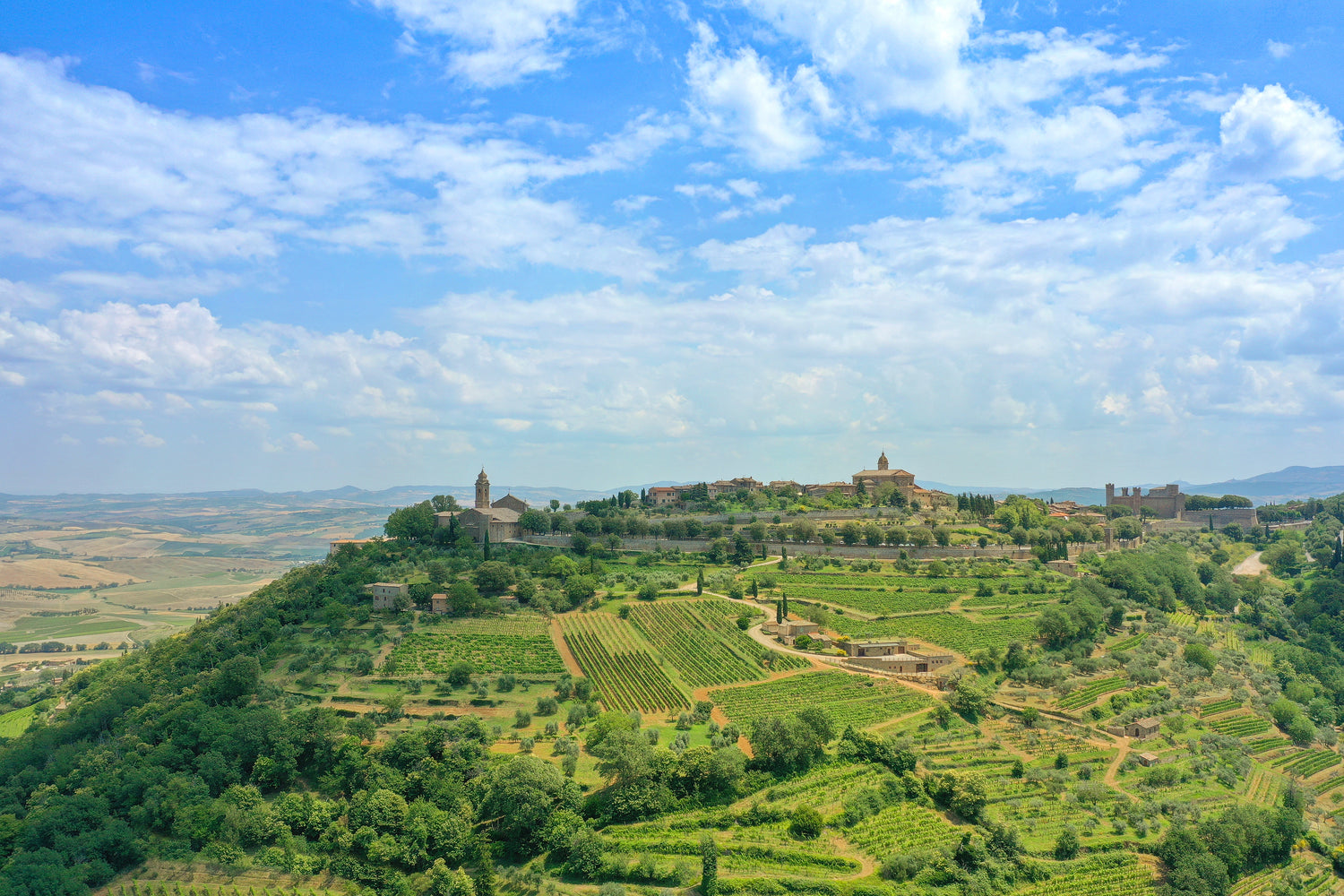 Podere Canalino
"I let nature take its course by putting my hand as little as possible". 
This is the mantra of Alberto Pagliantini, the current generation at the helm of Montalcino-based Podere Canalino. It is a mantra of simplicity that has resulted in some wines of stunning complexity, wines that do justice to the historic Sangiovese wines of this famed Tuscan region. These are wines carefully crafted by man, which still allow nature to do all the talking. We can't get enough.
Podere Canalino has a history entwined with the landscape it sits against. The winery was first established in 1650 by the Monastery of Saint Catherine of Siena, as a mixed farm including vines, wheat, vegetables, and olive trees. It sits just under a kilometre outside of Montalcino, on the edge of the chestnut woods which meet the boundary walls on the n side of the town.

The Sodi family has lived and worked there since the nineteenth century, and today the estate is run by Alberto, his mother Luciana Sodi, his wife Gaetana and his sister Chiara. The vineyards were all re-planted in 1999, by Alberto's father, on the existing terraces which run up the Montalcino hillside between 350-400 metres above sea level.

It's like a balcony, you can see for miles across the Tuscan countryside to the Maremma coast, with Alba in Corsica in the distance. They planted four local Sangiovese selections, which are well suited to local soils and conditions. Winemaking is traditional: they harvest by hand and grapes ferment with wild yeasts.

In spring, an initial selection is made: the wine destined for bright earlier drinking Rosso di Montalcino ages in Slavonian oak tonneaux until bottling in the autumn and the Brunello di Montalcino is left to mature in 24hl French oak barrels for up to 36 months.
It's as simple as that.