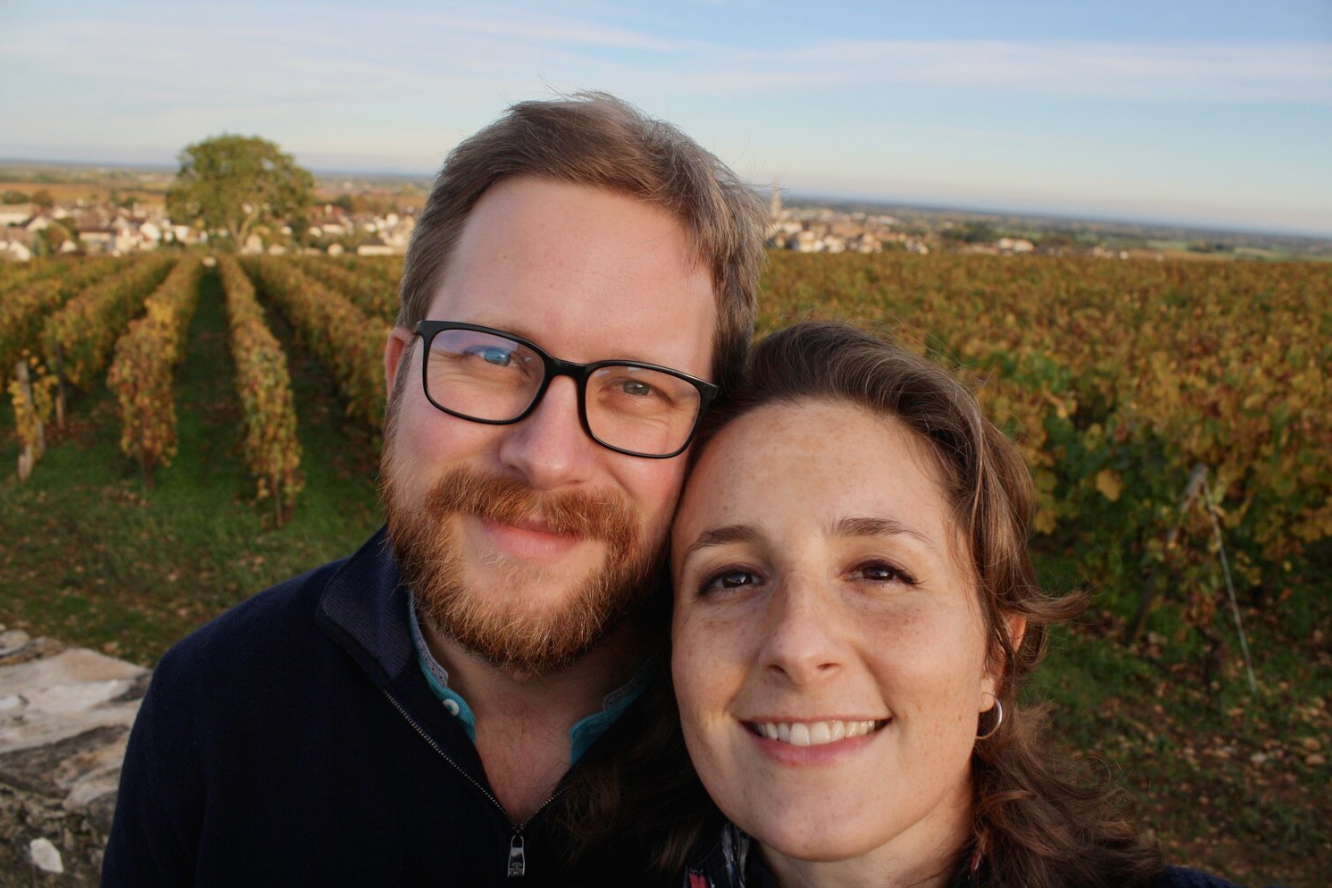 Maison Skyaasen
The story of Maison Skyaasen is atypical for Burgundy, a region steeped in tradition with vineyards staying in the same families for generations. Founded in 2017, this eponymous mico-négociant was inspired by Joachim and Olivia Skyaasen's deep love of Burgundian wines and is driven by a desire to celebrate the incredible terroir of this region with fresh eyes.
Joachim grew up in Norway, Olivia grew up in San Francisco, and they met at University in Vermont - it's not a tale that you'd expect to end in the vines of Meursault, but after a harvest spent in Savigny-lès-Beaune, Joachim quit his job in Finance and he and Olivia (who was travelling extensively for work in Senegal, South Sudan and the Democratic Republic of Congo) moved to Beaune so he could study viticulture and winemaking. 
It was a huge change for both of them, but their joint love of Burgundy and Joachim's talent for winemaking has led Maison Skyaasen's to become hot property in Burgundy. This tiny winery is making low-intervention, thoughtfully made wines with incredible depth of flavour, complexity and power. It's remarkable what they have achieved in such a short period of time, and their wines have fast become a 'must buy' for serious Burgundy fans. We are delighted to be able to offer a small selection on The Sourcing Table.