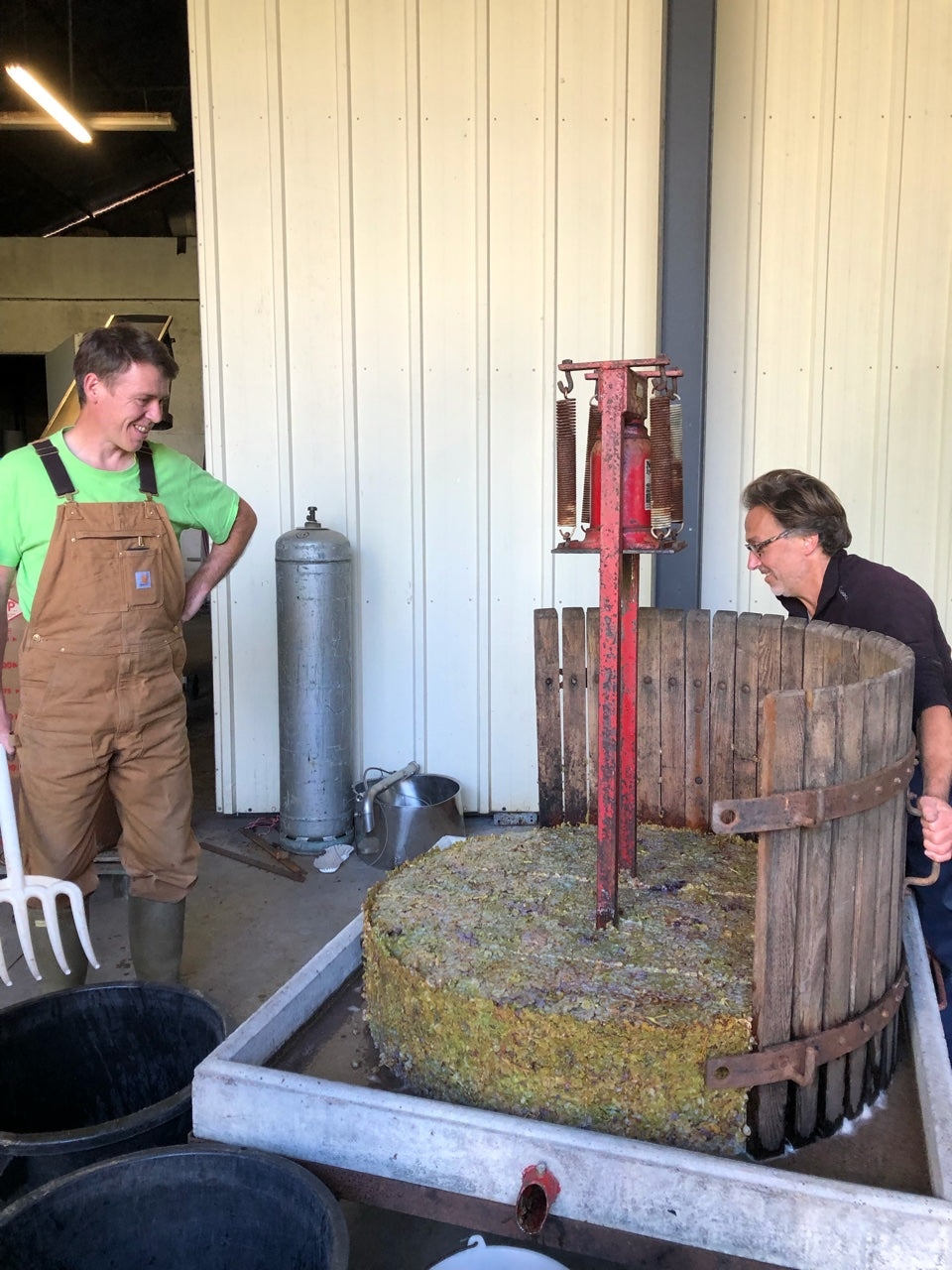 Les Vignes du Fresche
In 2022 Marc Houtin, geologist and partner at La Grange aux Belles, and Daniel Craker, former cellarmaster, and importer in Bordeaux joined together to start Les Vignes du Fresche. Their intention is to make wines that reflect the vintage and their land, on the hills of the Coteaux de la Loire in Anjou.
The project is based around a 32-hectare estate, which sits on a plateau of schistous soils in La Pommeraye overlooking the Loire. Their vineyards have been farmed organically, and certified, for the past 20 years. Marc and Daniel are committed to working sustainably and improving the estate. After their first harvest, they planted over a hundred trees amongst the vineyards to provide diversity and protection for the vines. They use horses to work in Clos le Grand Bézillé, and sheep to maintain the grass during the winter months and in early spring.
They also work sustainably in their small winery: collecting rainwater, using extra light glass bottles, and having plans to incorporate solar panels. The wines are clean and juicy, fermented with natural yeasts and no additives apart from a touch of sulphur right at bottling.