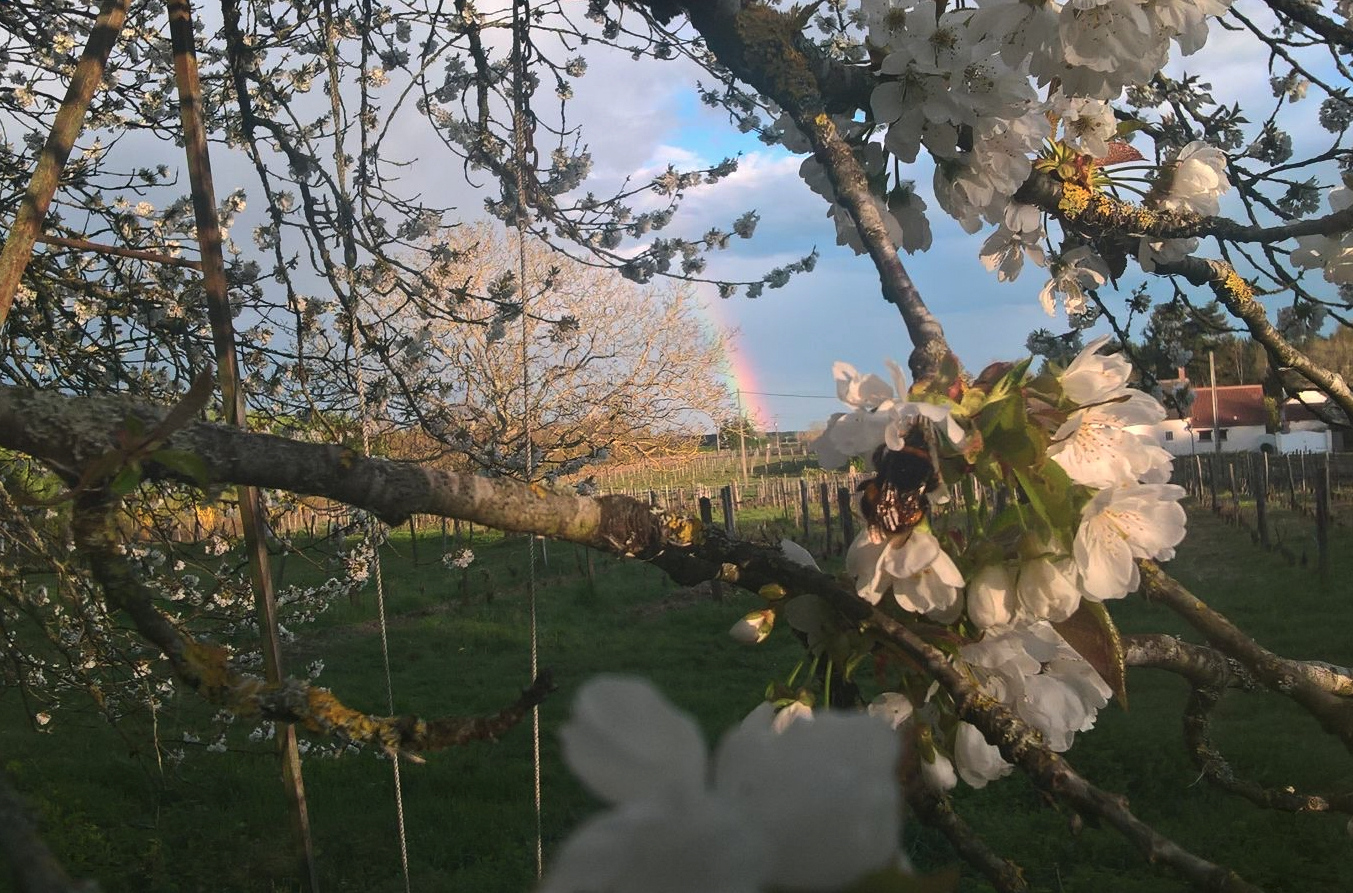 Les Cailloux du Paradis
Claude Courtois owns a 13 hectare estate, in the heart of Sologne. Recently, he recently handed the winemaking reins to his son Etienne. Claude has created a small farm which exemplifies what biodynamics is all about in terms of biodiversity and self-sufficiency: a well balanced, diverse patchwork of trees, vines, woods and fields. No pesticides, herbicides, fungicides, chemical fertilisers, or synthetic chemicals of any kind are allowed on the vines or in the soil of the vineyards.
They grow Gamay, Cabernet Franc, Côt (Malbec), Cabernet Sauvignon, Sauvignon Blanc and  Pineau d' Aunis and maybe up to a further forty varieties. Claude Courtois is considered to be one of the great pioneers of natural wine making in Loire. The wine have an easy honest drinkability to them, although complex and savoury.