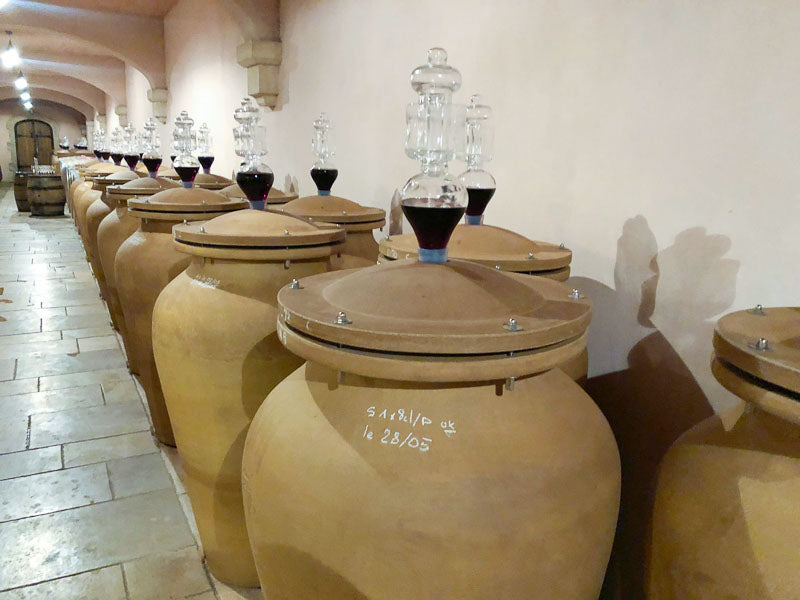 Frédéric Magnien
Frédéric Magnien is a Burgundian tour de force and widely viewed to be one of the regions most astute young winemakers. He was born into wine, with his family producing in Morey-Saint-Denis, and his father managing the vineyards of Louis Latour. Frédéric still produces the family wines but has also branched out with his own name label.
For his own wines, Frédéric works with predominantly biodynamic growers (starting from the 2015 vintage). The resulting wines are then aged in a 50:50 combination of used oak and clay amphorae; a combination almost unheard of in Burgundy. On his website, Frédéric explains: "The hand-turned terracotta jar, aromatically neutral, was chosen for the partial ageing of wines from the exceptional vintage 2015. The jar allows us to raise a more digestible organic wine that respects the purity of the fruit and the truth of its soil."
These are distinctive, modern wines. Energetic Pinot's that perfectly reflect the new wave of Burgundian producers determined to think outside the box.