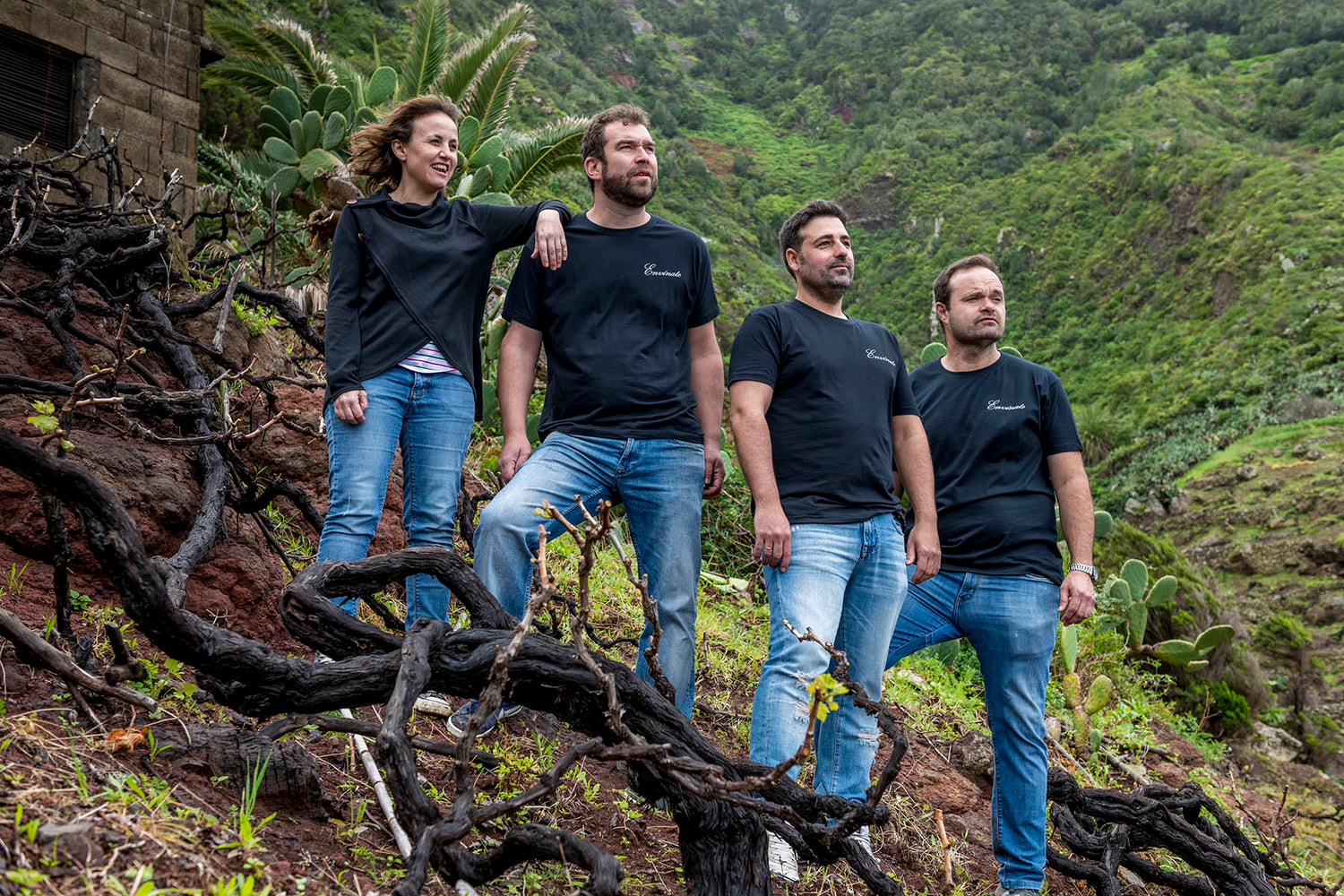 Envinate
In his fantastic book 'The New Vignerons', acclaimed wine writer Luis Gutiérrez of robertparker.com suggests that the future of Spanish wine lies in its past. The producer who leads the charge with this in mind, is undoubtedly Envinate; a collective of four winemaking friends currently enjoying near-mythical levels of success. 
Envínate (aka wine-yourself) is the brainchild of Laura Ramos, Jose Martínez, Roberto Santana and Alfonso Torrente, four friends who met while studying oenology at the University of Miguel Hernández in Alicante. Their highly sought after wines hail from single vineyards in some of Spains most historic regions, helping to re-establish the reputations of places like Ribeira Sacra and the Canary Islands. Their winemaking is stripped right back to basics, pulling on simple (yet very effective) techniques of the past to craft explosive, exciting wines adored the world over today.
"From landscape to ways of working, everything seems to have been frozen for a hundred years." Luis Gutiérrez writes for robertparker.com in 2016.
Right now there are four different projects under the Envínate umbrella: Lousas by Alfonso Torrente in Ribeira Sacra, Táganan by Roberto Santana in Tenerife, T. Amarela in Extremadura and Albahra in Almansa both by Laura Ramos and José Martínez. These are some of The Sourcing Table's most unique and special wines, and some are only made in tiny quantities, so grab them while you can!