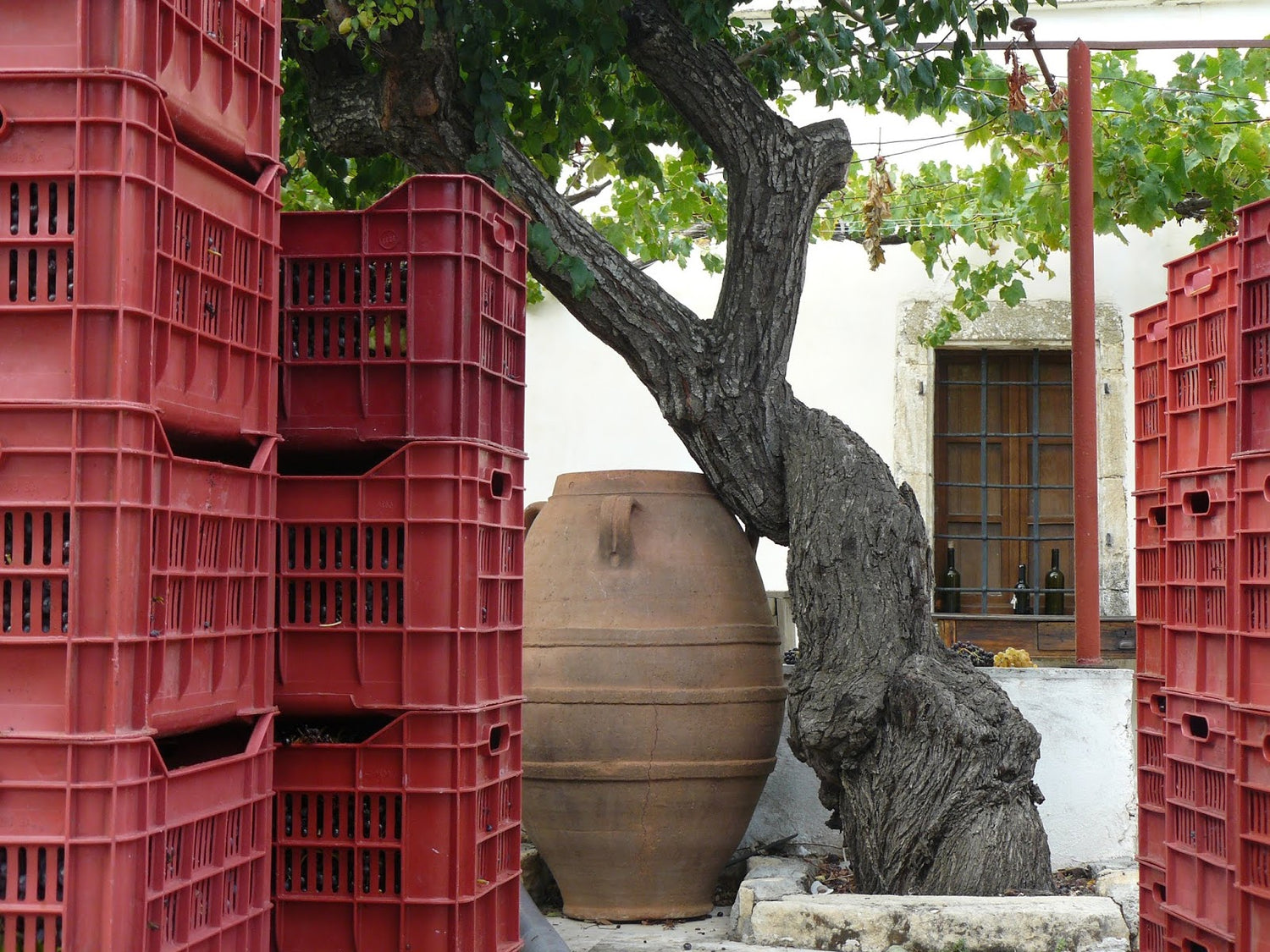 Economou
Tucked away on the island of Crete, you will find Domaine Economou; one of modern Greek wine's most sought-after wineries. This is the ultimate passion project of Yiannis Economou, a man who cut his teeth in some of the world's finest wine cellars, including Chateau Margaux. Greek Master of Wine Yiannis Karakasis aptly describes him as 'an uncompromised man of passion and vision'. He crafts wines that are unique to the old vines they grow from, some up to 650m above sea level in Sitia's mountainous terrain.

'The broader area of Sitia is very different compared to the rest of Crete; here we play the violin and not the lyre as our strongest influence came from the Dodecanese'

- Yiannis Economou to Yiannis Karakasis MW in 2019
'...a cross of aged Rioja with the power of Gevrey - Chambertin and some Barbaresco charm.'

- Yiannis Karakasis MW,
on the older vintages from Economou

'In twenty years, I may well be dead. I want as much interest as possible in my tasting life before I die.'

- Andrew Jefford in Decanter Magazine,
after enjoying Economou 2006 Liatiko.

All of the Economou wines are made using rare, native Greek varieties and only released with considerable age. Yiannis produces them in minuscule quantities to high demand across the world, so as a result, we have just a small amount available to offer. These are absolutely not to be missed.