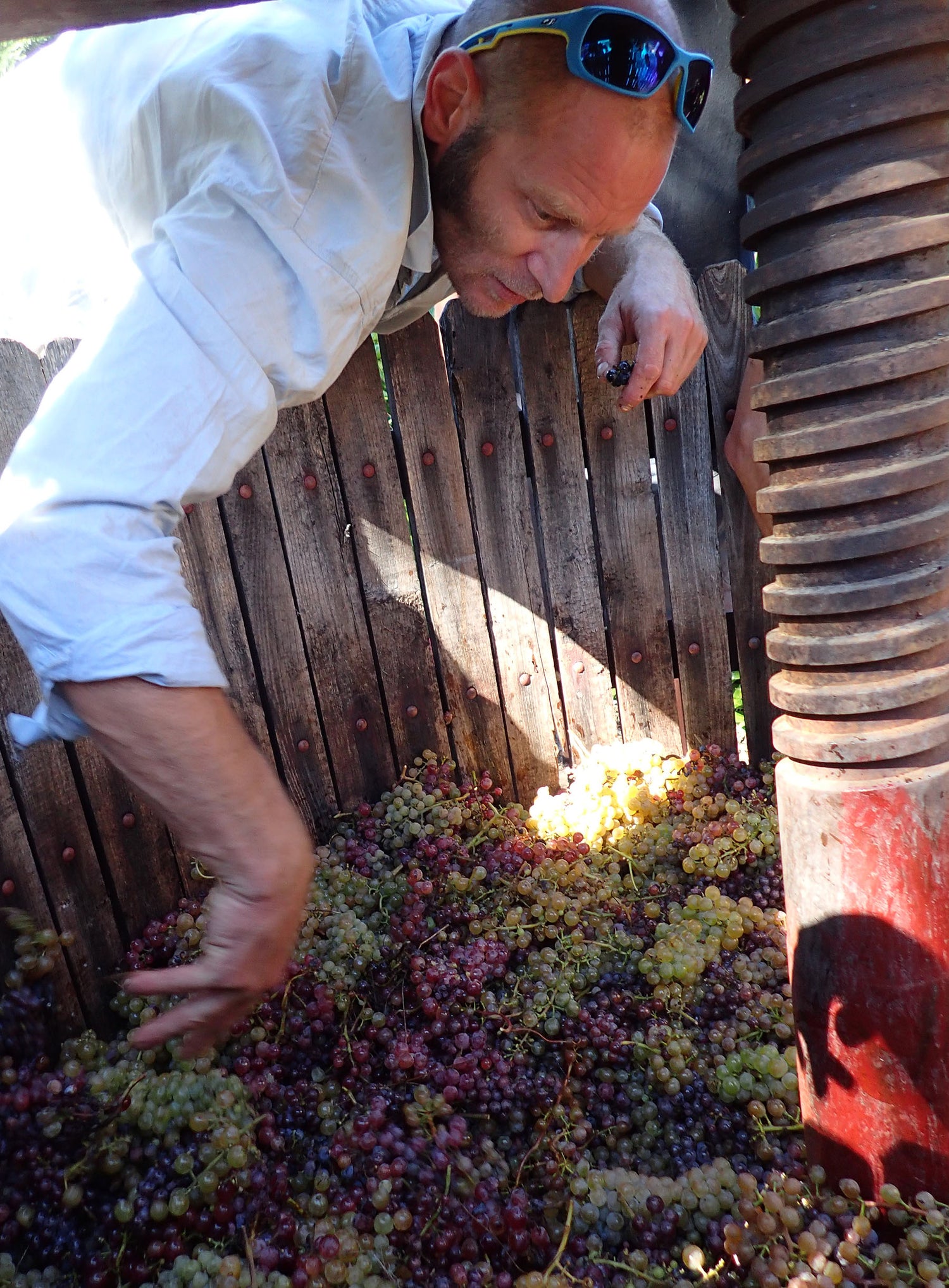 Domaine Jérémy Bricka
Jérémy Bricka's route to producing his own wines is a fascinating one. After studying in Burgundy, he spent eight years working for the legendary Rhone producer E Guigal; managing their vines in St Joseph and Hermitage. His passion, however, had always been in the Mountains and ultimately he settled in the small Alpine region of Isère (just south of Savoie). Despite his pedigree in vineyard management and winemaking, Jérémy ended up co-founding France's first whisky distillery Des Hautes Glaces, where he produced whisky until 2015.

The siren call of winemaking, however, eventually lead Jérémy to plant his own vineyards in the region; populating them with rare, local varieties that have been undervalued and at risk of dying out. He planted: Verdesse, Mondeuse Blanche and Noir, Altesse, Persan, Estraire de l'Aduï and Douce Noire. These are all farmed organically, and the vines overlook snowy peaked mountains at 500m above sea level.

Jérémy Bricka's Domaine is young, but quickly building a strong reputation and cult following. We have been incredibly impressed with his Verdesse, Estraire de l'Aduï and the low alcohol, 'Vin Orange' Chasselas.