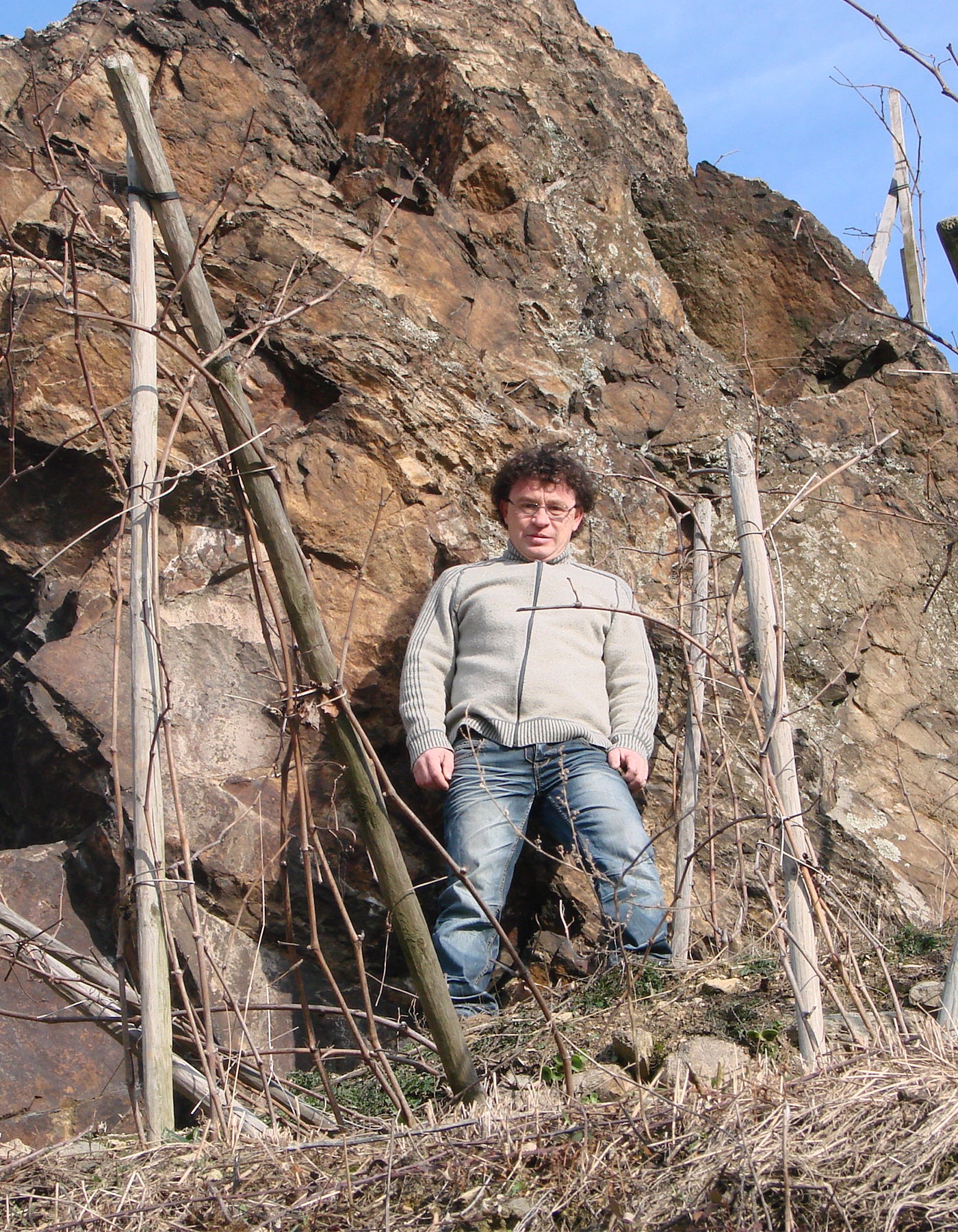 Domaine Jean-Michel Stephan
Jean-Michel took over his family vineyards in 1991 and made his first wines in 2015, he's the first generation of his family to be a winemaker. Until then the grapes had been sold to the Guigal family who, according to Jean-Michel's mother, deemed them as good as the fruit produced on their most famous parcels La Turque, la Landonne and La Mouline. His oldest son Romain helps in the vineyards, all the work on the steepest slopes has to be done by hand, and they use horses on some of the gentler ones.
His vineyards are certified organic which is unusual in the area – Jean-Michel thinks producers don't want the extra work and lower yields that can come with organic farming. He farms around 60% Syrah, 30% Serine and 10% Viognier, but he is planting more massale-selection Serine, an expressive, small-berried Syrah clone almost unique to the northern Rhone.
The Viognier is co-planted among the Serine and Syrah and therefore harvested and fermented alongside them. Jean-Michel prefers to ferment his cuvees using carbonic maceration in order to extract the most delicate aromatics while not accentuating the structure and concentration imparted by the low yielding vines. "I make wines on the fruit, without sulphur," he says "I want fruit and maximum freshness".
Domaine Jean-Michel Stephan