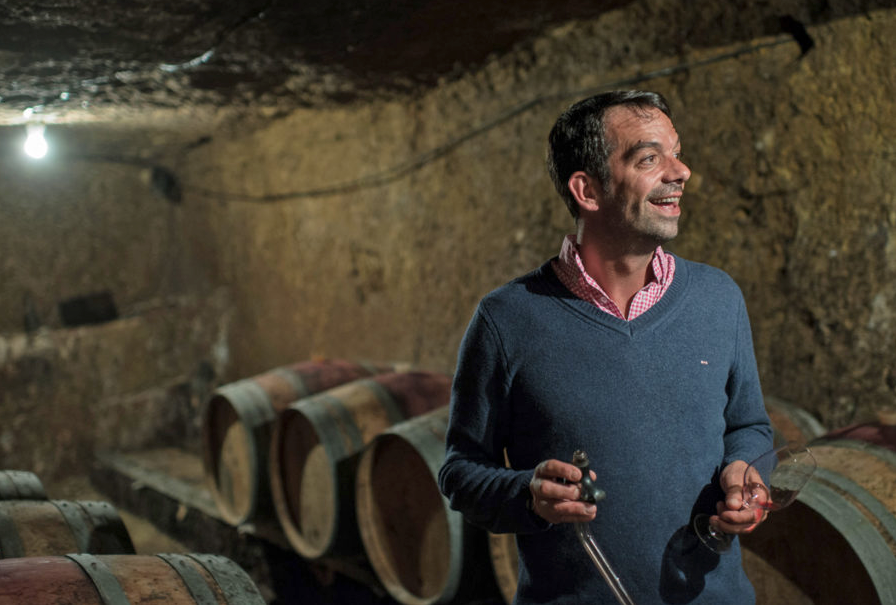 Domaine Guiberteau
"The whites have obvious class and demonstrate all the potential for white-wine production in Saumur. The reds, not to be outdone, capture a unique expression of Cabernet Franc that surpasses all expectations. This is a departure for the real or supposed spirit of Saumur, with a quality of fruit that puts them alongside the greatest wine in France, be they from Burgundy, the Languedoc or Bordeaux."
Bettane Desseauve's Guide to The Wines of France
Romain Guiberteau is a protégé of Clos Rougeard, one of France's most innovative and sought after wineries. Run by Nady Foucault and his late brother Charly, Clos Rougeard helped redefine the Saumur region - specifically Brézé - through biodynamic farming methods and a low intervention mindset.
It was this philosophy, and attention to detail, that Romain Guiberteau applied to his own Domaine in 1996. Since then, his wines have skyrocketed to a similar level of acclaim to Clos Rougeard and deservedly so. His stunning expressions of Cabernet Franc and Chenin Blanc are like gold dust and also offer incredible value if you manage to source them directly from the winery (as we have done here). You don't want to miss out on these.