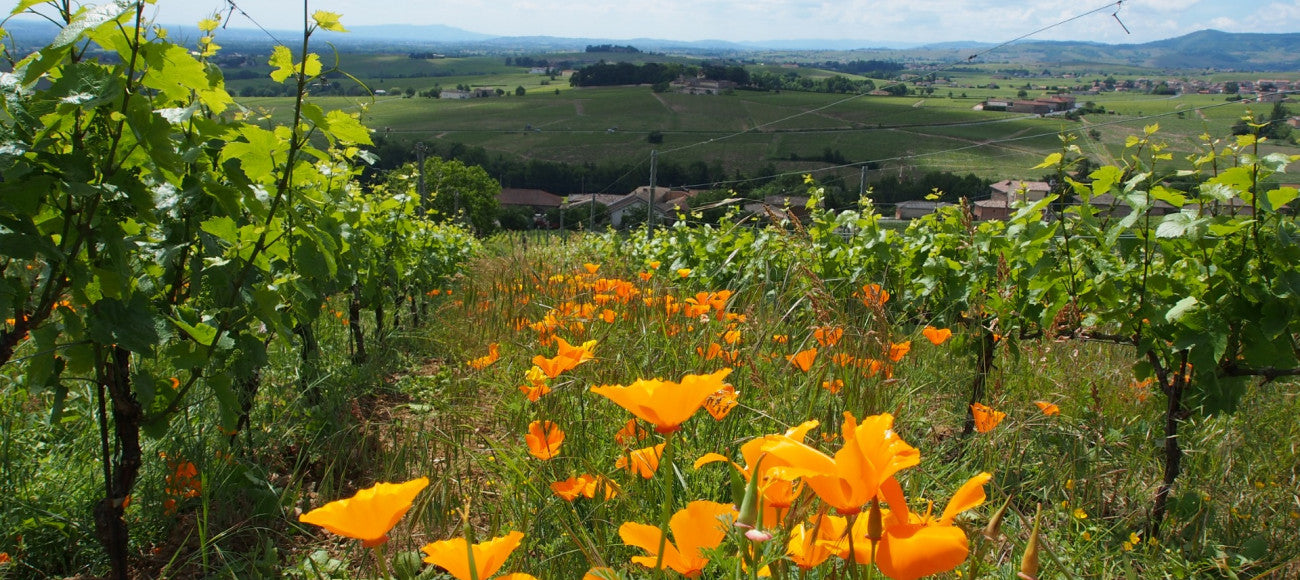 Chateau Thivin
'As I've written before, this historic estate continues to rank among the reference points for classical, age-worthy cru Beaujolais...A staple of France's best restaurants—and this writer's table—any readers who are not acquainted with these wines are warmly advised to seek them out.' - William Kelley, The Wine Advocate
Founded in 1877, Chateau Thivin are the oldest wine-growing estate on Mont Brouilly, and has long been a name to enjoy for any lovers of Cote de Brouilly, or indeed great Beaujolais in general. Now run by the 6th generation of the Geoffray family, the estate is in the process of obtaining organic certification for all of their vines, and takes a deliberately low intervention approach to their winemaking.
'We take particular care of our soils, a real cradle for our wines and the source of their character. A healthy, living soil enables the vine to draw on the essence of the terroir.' - Chateau Thivin
These are beautiful wines that exemplify classic Beaujolais at its best: steeped in history and full of vibrant energy.