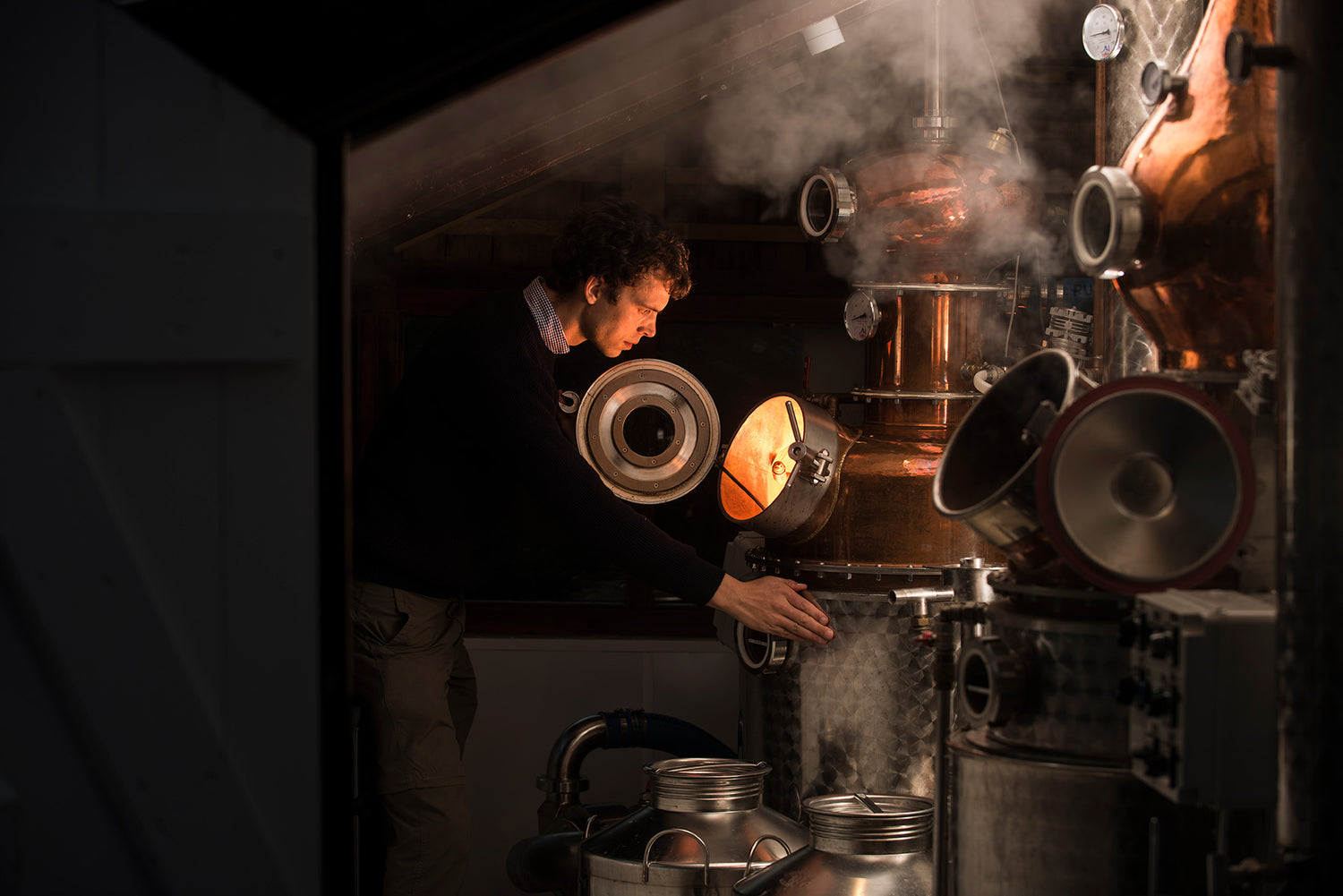 Capreolus
Capreolus distillery are tucked away in an old victorian greenhouse in the Cotswolds. It's an unassuming spot, but behind that greenhouse door lies the source of some of the UK's finest spirits - both eau de vie and gin. 
"All the ingredients are treated with reverence. The time taken to pick through every single little berry to ensure they are of the highest quality, then the concentration of this in terms of flavour and effort shines through in each sniff & sip."

- Rob Simpson, multi-award-winning bartender,
currently bar manager for World 50 Best Restaurant 'The Clove Club'

Run by Barney Wilczak and his partner Hannah, the distillery launched their own gin 'Garden Swift' in 2017. The exact recipe is a secret, but it includes 34 different botanicals all carefully selected, and many foraged from the local area. 'Garden Swift' won the Whisky Exchange Spirit of the Year in 2017, just 5 months after launching and has been captivating gin drinkers, and spirits lovers alike ever since.