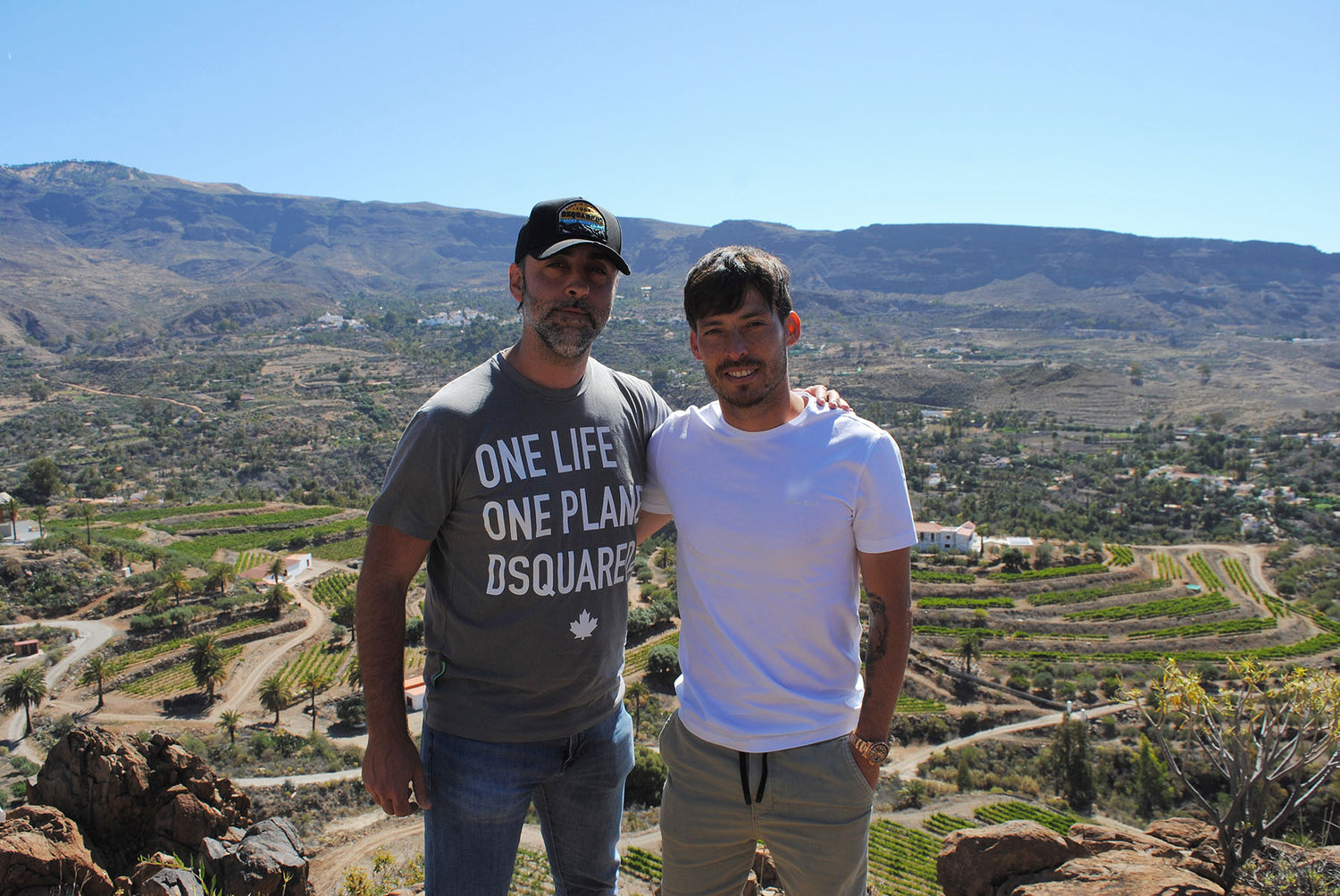 Bodegas Tamerán
'This estate is on its way to becoming a cult bodega.' - Ferran Centelles, JancisRobinson.com
Tamerán is a project that celebrates the unique growing conditions, history and grape varieties of the Canary Islands. Founded in 2019, this winery is the joint passion of famed footballer - and Canary Island native - David Silva, and the acclaimed Tenerife winemaker Jonatan Garcia of Suertes del Marques. 
"It all started when David contacted me by Twitter because he was drinking El Ciruelo 2016, and he was impressed. He said, congratulations, it is great that the wines from the Canary Islands are so good now. So we started a friendship. Six months later we were talking about making something together" - Jonatan Garcia
Jonatan and David formed a fast friendship based on their mutual love of wine and the unique terroir of this Volcanic Island region. Bodegas Tamerán is a remarkable place. The vineyards are planted with local varieties including Verdello, Marmajuelo, Baboso Blanco, Vijariego Blanco and Malvasía Volcánica. Each wine showcases a different variety, giving an honest - and delicious - expression of this fabulous terroir.
The winery is located between 600 and 700 metres above sea level, on south-facing slopes, with sandy volcanic soils. The idea is to produce refreshing, mineral wines which speak to the unique microclimate, volcanic soils and native grapes of the island. They have gotten off to a flying start, and we have been so impressed by each of their unique, single-variety bottlings.