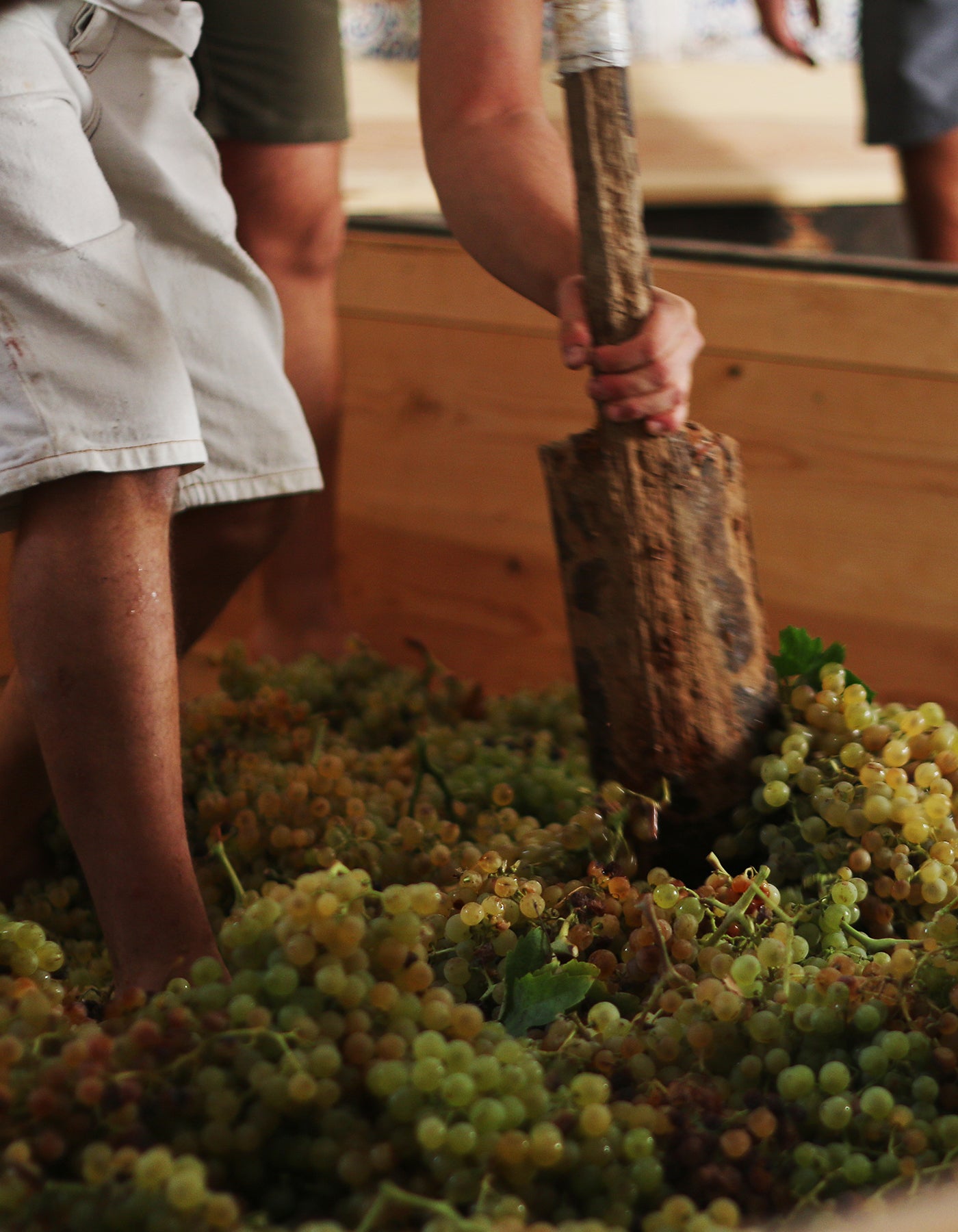 Bodegas Luis Perez
The Pérez family have been viticulture, estate workers and winemakers for generations. In 2002 Willy Pérez and his father Luis, a professor of oenology at the University of Cádiz, set up their bodega on a hill just northwest of Jerez.

Luis had been the winemaker at Domecq for 25 years but left when Pernod Ricard bought the company and sold the sherry brands to Jim Beam. He was angry with the sherry world and wanted to do something different. Willy worked with his father whilst studying oenology. He started to read about the history and foundations of the region and was particularly influenced by a book by James Busby. Busby travelled to Spain in 1833 and met many winemakers from that time including Pedro Domecq. Pedro and his contemporaries understood the differences between the different pagos (crus) and vineyards in the area. Willy had a lightbulb moment, he saw that Sherry was the opposite of what was being taught at wine schools, he realised Jerez needed to focus on the vineyards and that every pago has its own flavour.

Willy and his father are part of a group of dynamic producers who are rediscovering Jerez terroir and traditions through an international lens. They're exploring the historic sites that used to define and give character to Jerez wines. They work with the traditional varietals like Palomino Fino, Pedro Ximenez and Tintilla de Rota (genetically related to Graciano) in Balbaína, Añina, Macharnudo and Carrascal. They want the origin of their grapes to show, over biological and oxidative ageing techniques, so they don't fortify their wines.