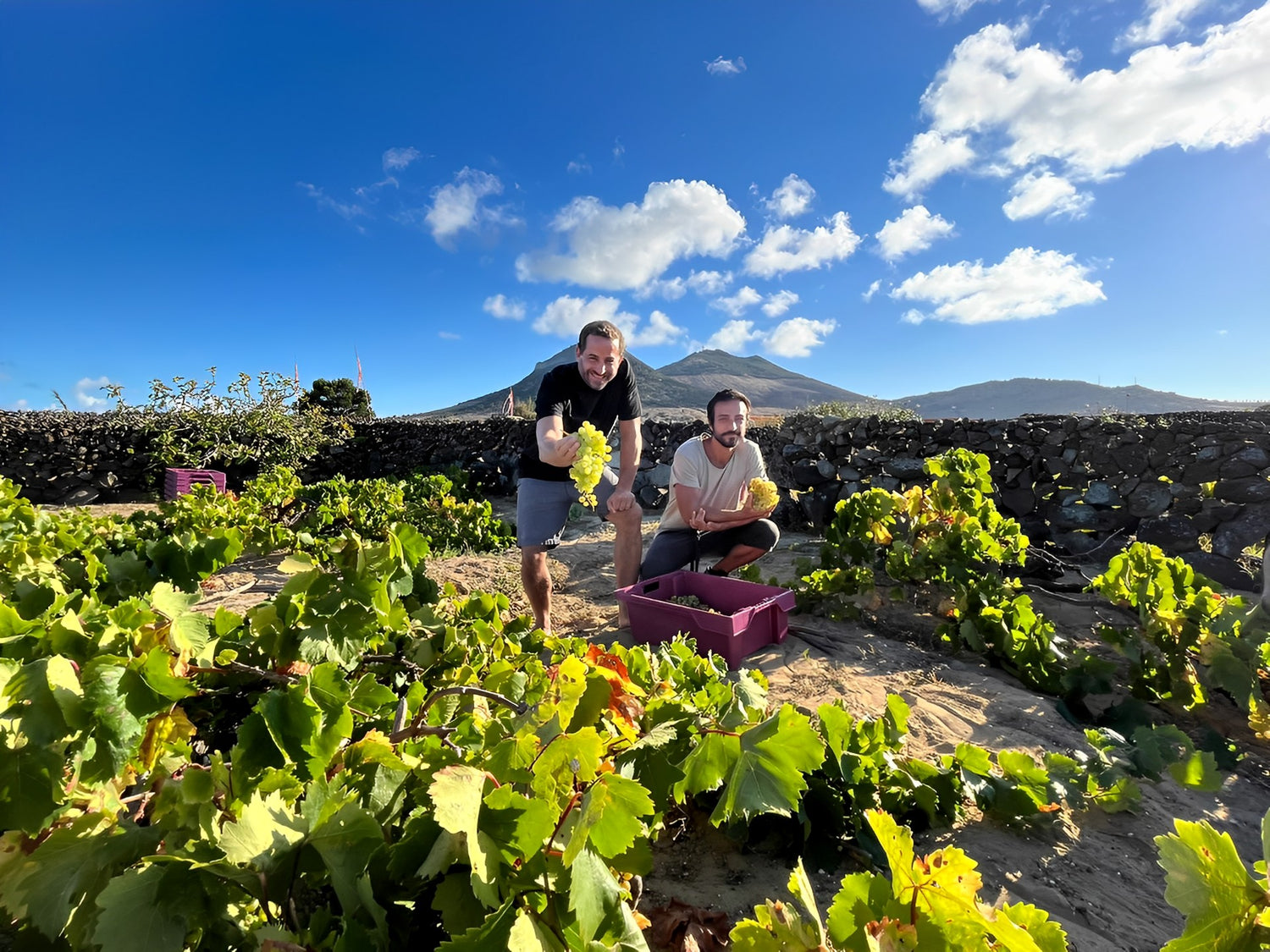 António Maçanita
António Maçanita is interested in exploring unique terroirs, he makes wine in Alentejo, the Douro, the Azores and now Madeira. The Porto Santo adventure was born through conversations with his good friend, Nuno Faria, a sommelier and restaurateur who owns Michelin-starred 100Maneiras in Lisbon. Nuno is from Porto Santo, geologically one of the oldest islands of the archipelago of Madeira.
During the Covid lockdown, Nuno was based on the island, and he talked and shared photos of the old vines there with António. There's a long history of grape growing in Porto Santo for the Madeira industry, but today only 14 hectares of vineyards remain. The grapes varieties found on Porto Santo - Caracol and Listrão (Listan Blanco/Palomino Fino) - are descended from those you find in the south of the Iberian peninsula. António couldn't resist, he had to experience the potential of this place, and that's how the project started.
The vineyards he works with belong to small traditional farmers, they aren't certified but the viticulture would be described as organic. The 80-year-old vines are trained close to the ground to protect them from the wind, and are often protected by low stone walls known as 'muros de crochet.' One of the biggest challenges here is the lack of rain, but the porous calcareous soils store what falls. This is a fascinating collection of wines showcasing the history, grapes and maritime terroirs of these islands.