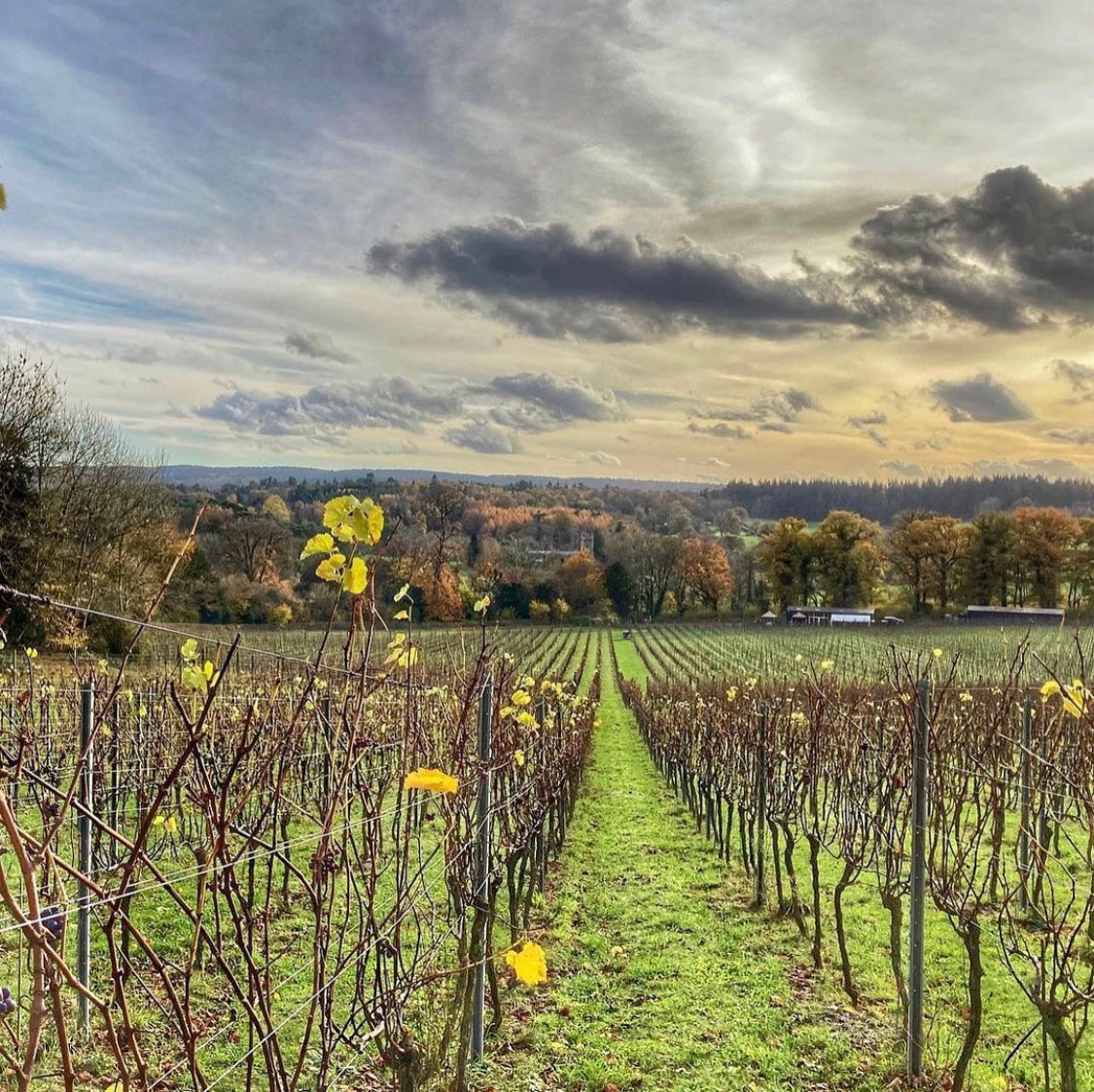 Albury Estate
"Ever since I was old enough to drink wine I have always dreamt of owning a vineyard. It's taken me more than 40 years to get there but I'm now lucky enough to have fulfilled my dream. Working with a passionate team producing great wine in the beautiful Surrey Hills. What more could I ask for?" 
- Nick Wenman, Founder and Vineyard Owner
To us, Albury Estate are a breath of fresh air in the English wine scene. They take their dedication to sustainability to a whole new level, with both organic and biodynamic certified vineyards (a rare achievement in the UK) and a low-intervention touch, withou sacrificing quality. From their founding in 2008, they have always worked Organically, long before this was a trend to follow, and have been quietly making delicious, thoughtful wines without any fuss.
So, alllow us to make a fuss for them. These are remarkable wines, made by dedicated, talented people, that do serious justice to Englands winemaking reputation. They offer excellent value for money, blow Champagne's at the equivalent price point out of the water, and generally showcase why we should all be drinking more English sparkling wines. 
Albury Estate also plays a pivotal role in the Surrey winemaking scene, spearheading the 'Vineyards of the Surrey Hills' wine region launch; bringing together other similarly quality focused local wineries with a common goal of promoting this excellent, up-and-coming pocket of the UK's winemaking scene.